By Fiyaa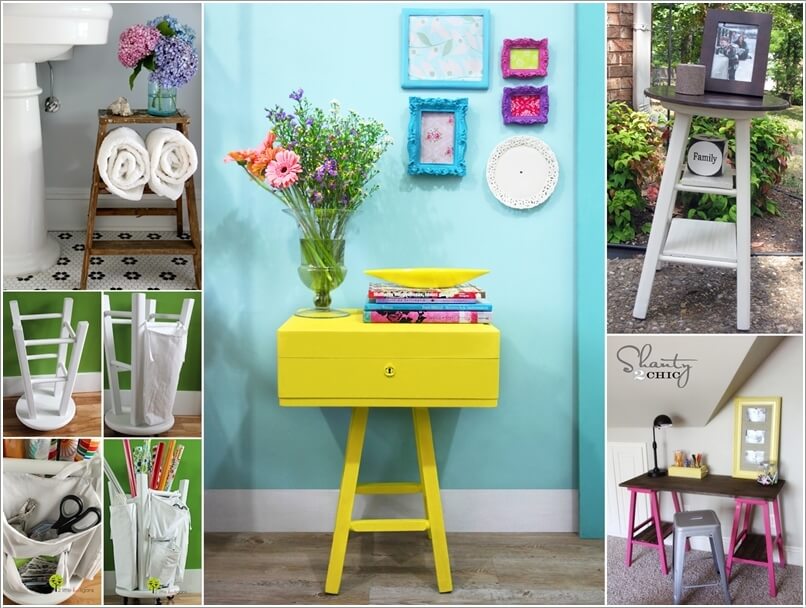 Recycling is in these days for interior and exterior home decor and we thought of bringing you ideas about recycling old bar stools. So, if you happen to have them already in your home you are lucky and if not, you are surely going to find some in the thrift store. So, take a look at the cool ideas:
1. Make a Table with a Suitcase and a Stool for Your Entryway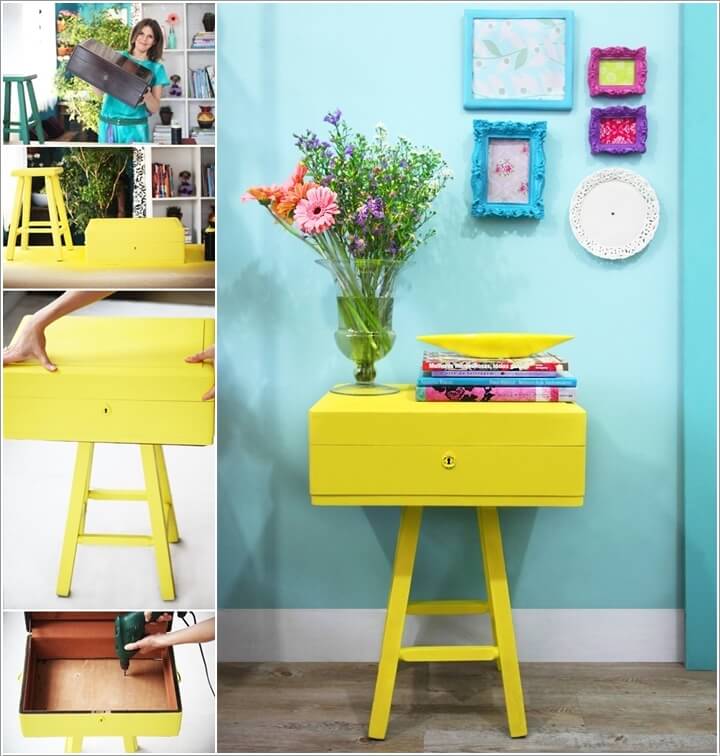 Image via: casa abril
2. Give It a Little Makeover with a Rope and Turn It to a Nightstand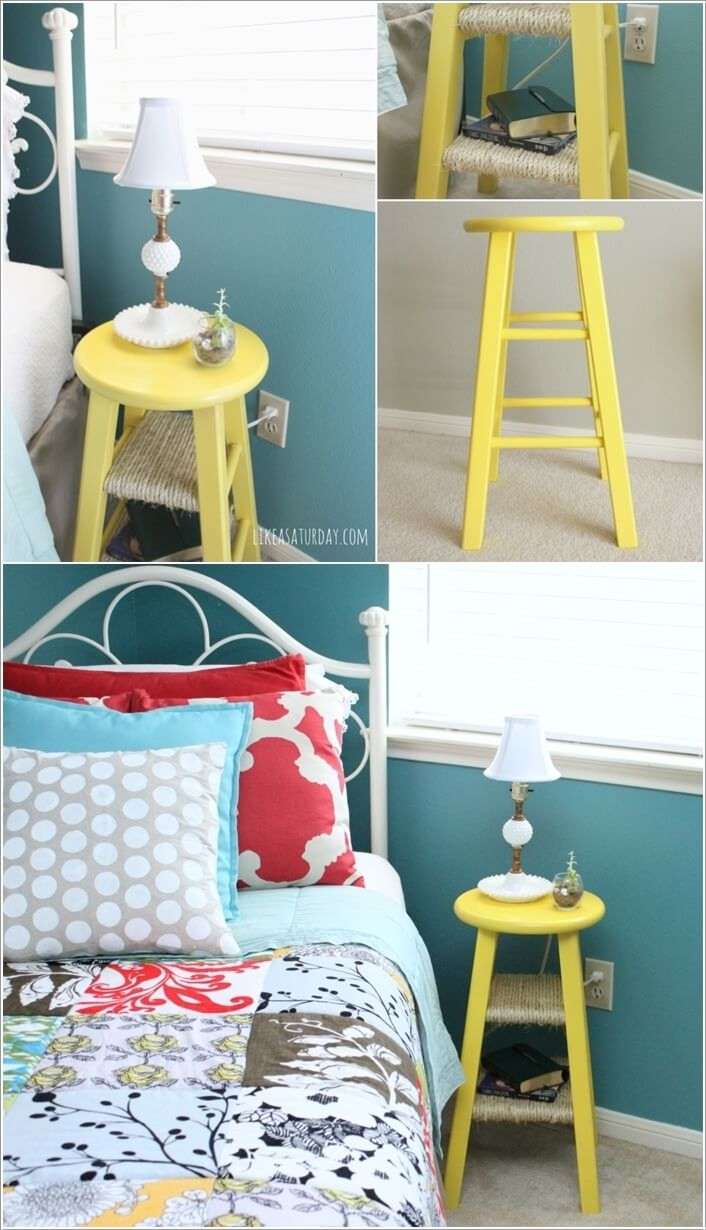 Image via: likeasaturday
3. Attach a Galvanized Bucket to an Old Bar Stool and Make a Drink Cooler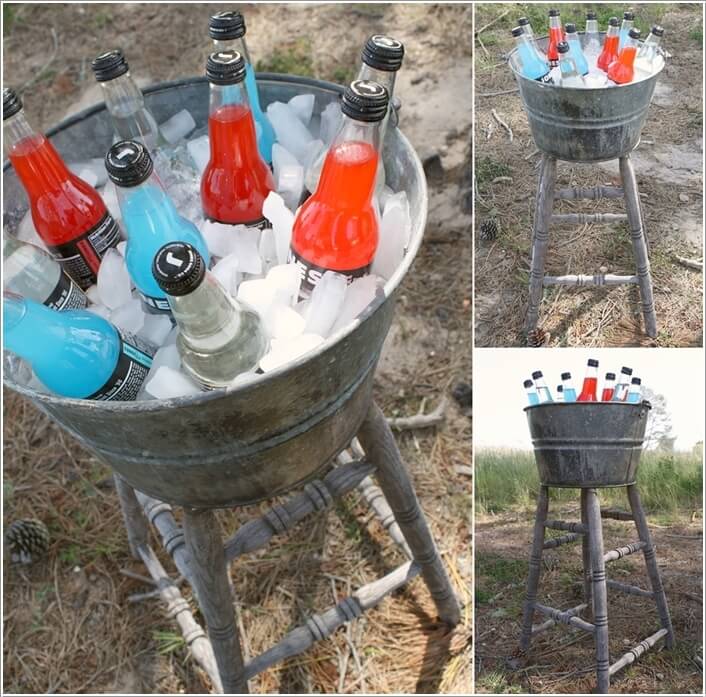 Image via: adiamondinthestuff
4. Modify It with Wood to Make an End Table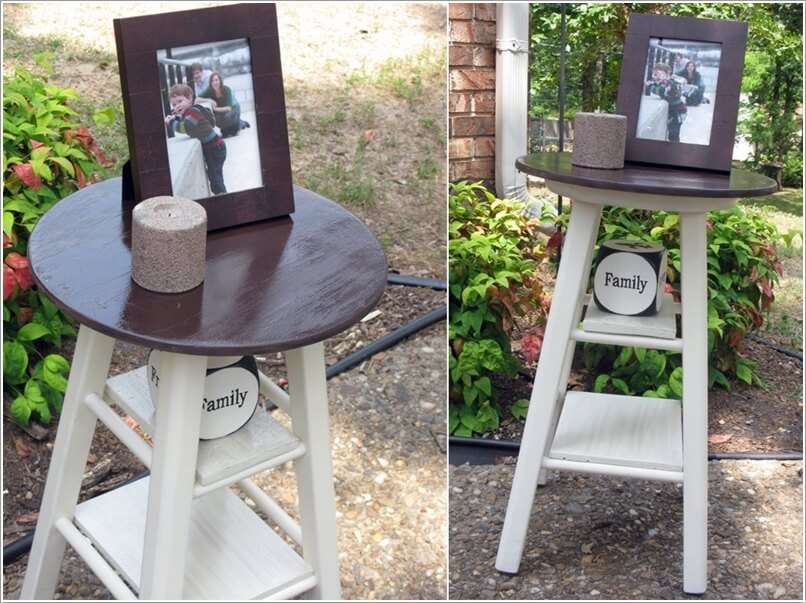 Image via: tatteredandinked
5. Transform Two Bar Stools into a Work Desk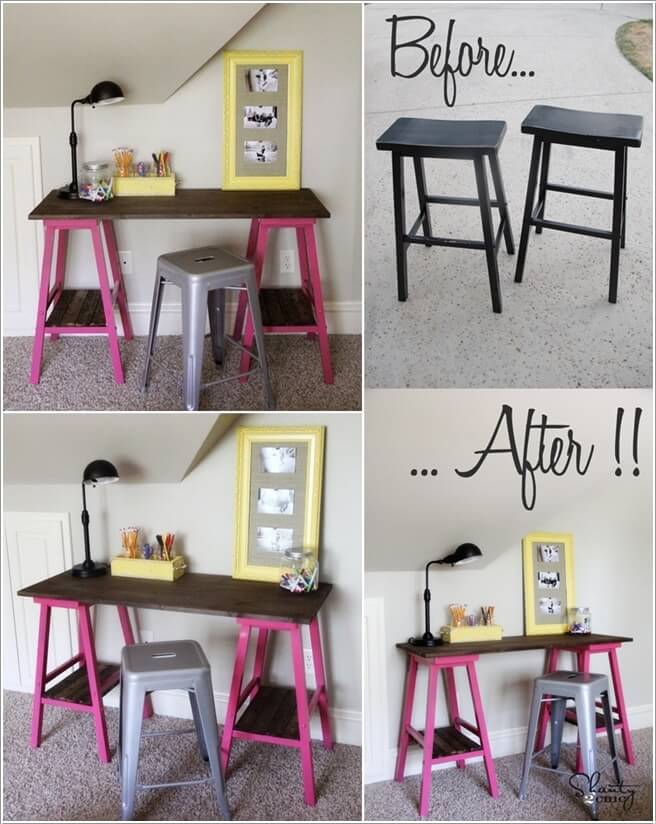 Image via: shanty 2 chic
6. Build a Sofa Table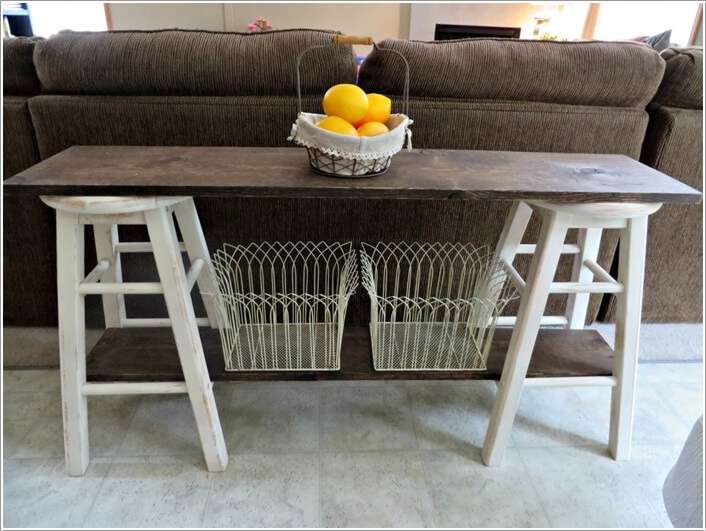 Image via: debbie debbiedoos
7. Re-purpose an Old Stool for Bathroom Storage


Image via: apartmenttherapy , savvysouthernstyle
8. Transform It into a Wrapping Paper Organizer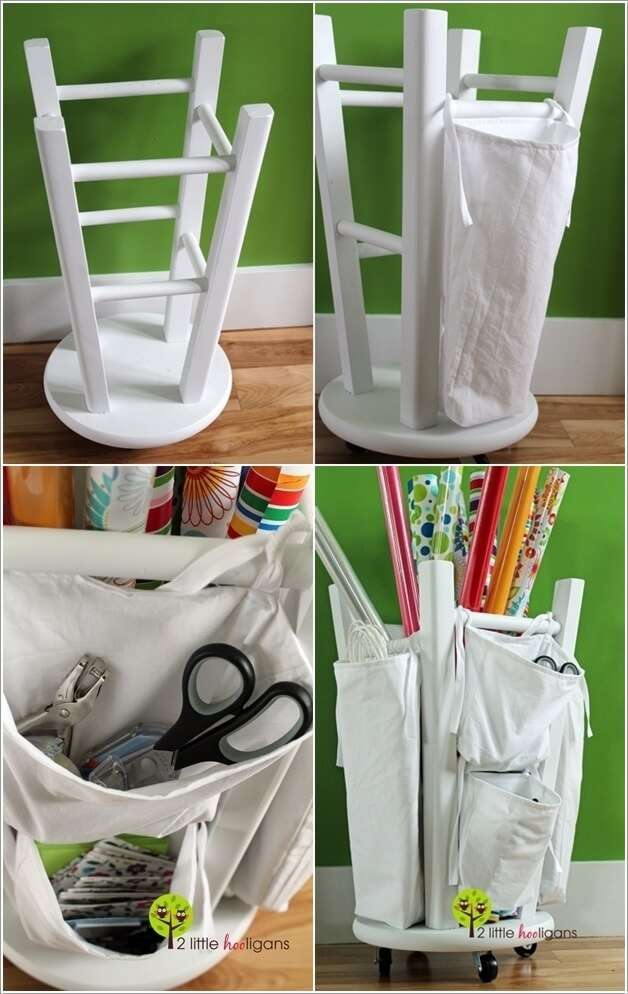 Image via: 2littlehooligans
9. Make a Cute Skirt for Your Old Stool and Place It in the Kitchen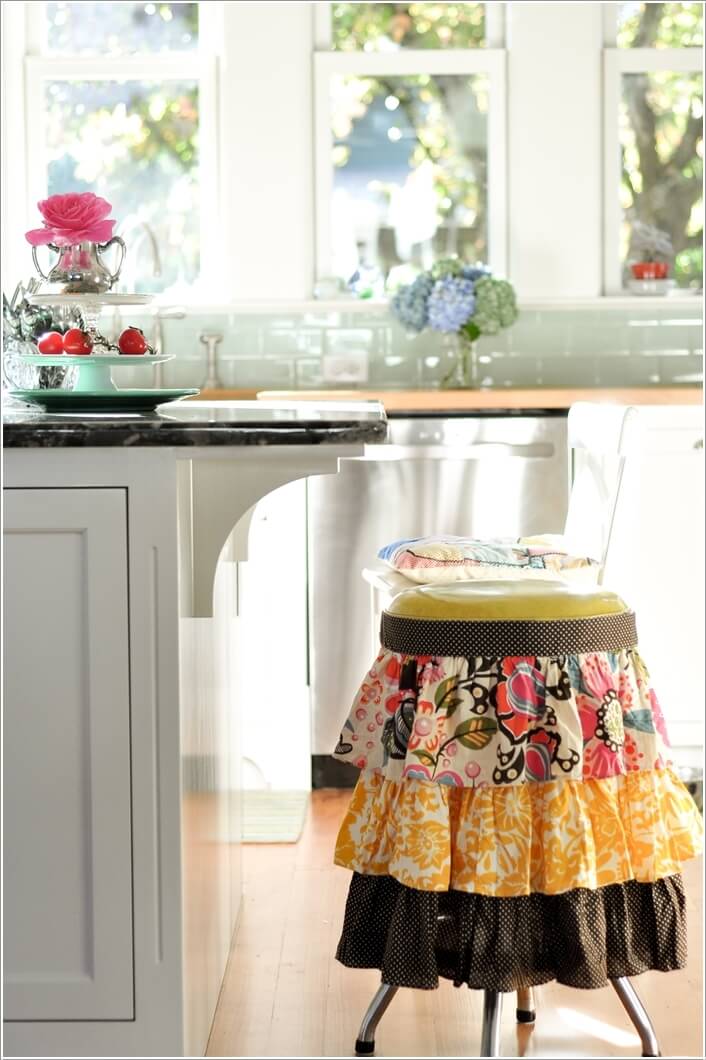 Image via: kellyraeroberts
10. Make a Birdhouse for Your Garden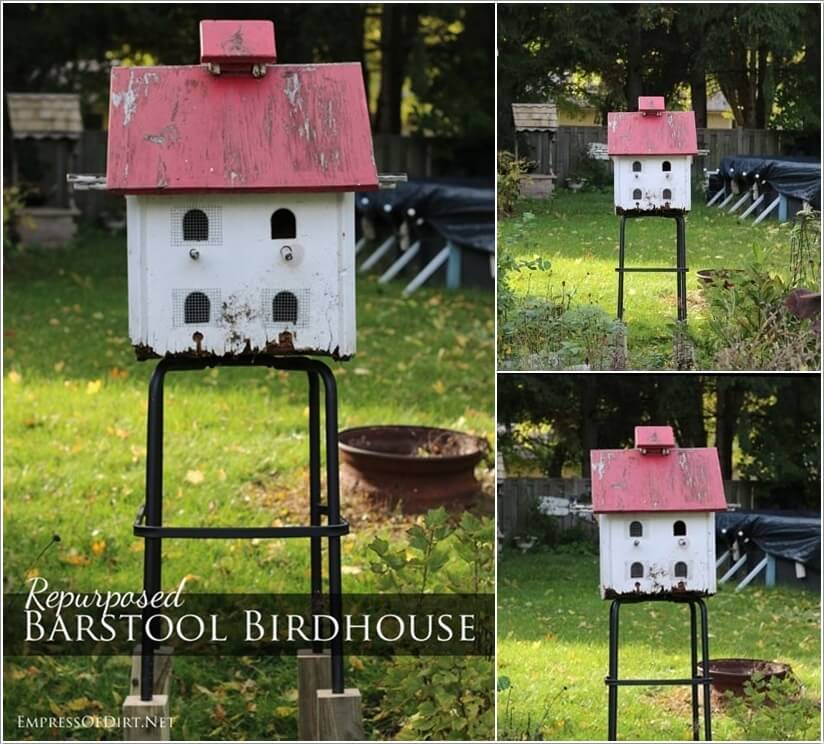 Image via: empressofdirt
11. Make a Console Table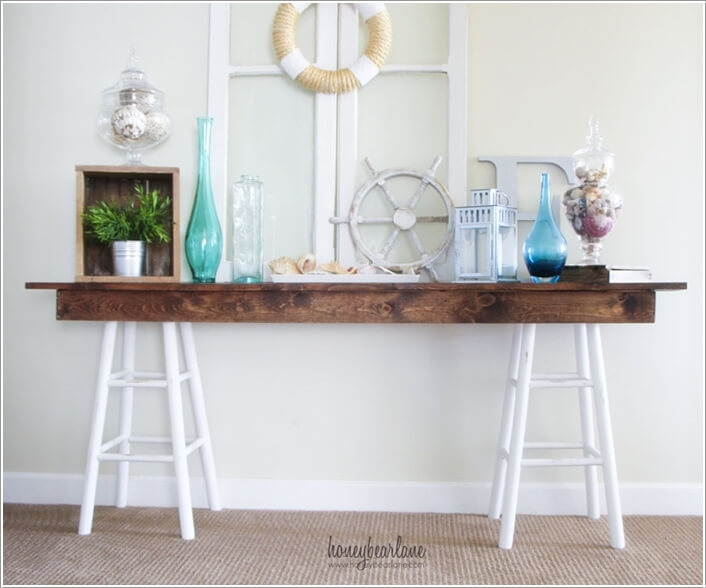 Image via: honeybearlane
12. Give It a Cushion Seat Top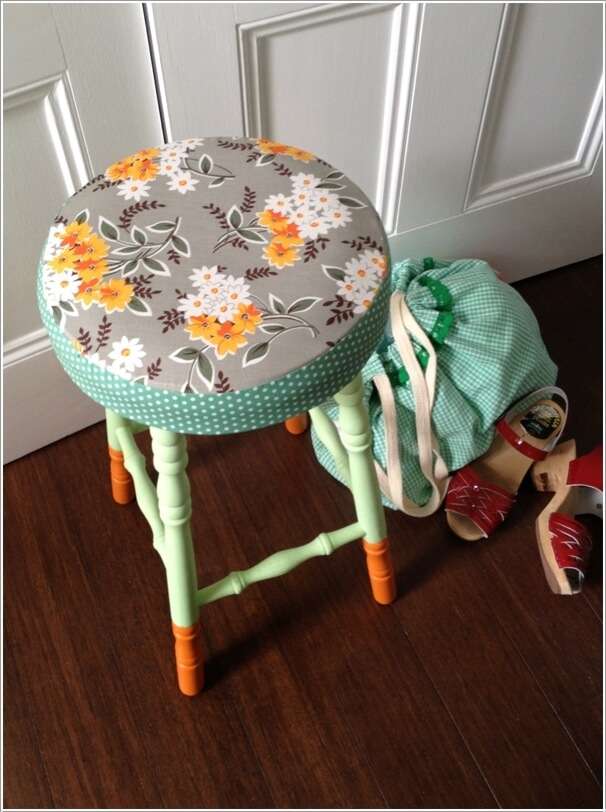 Image via: we-are-scout
13. Hand Paint Them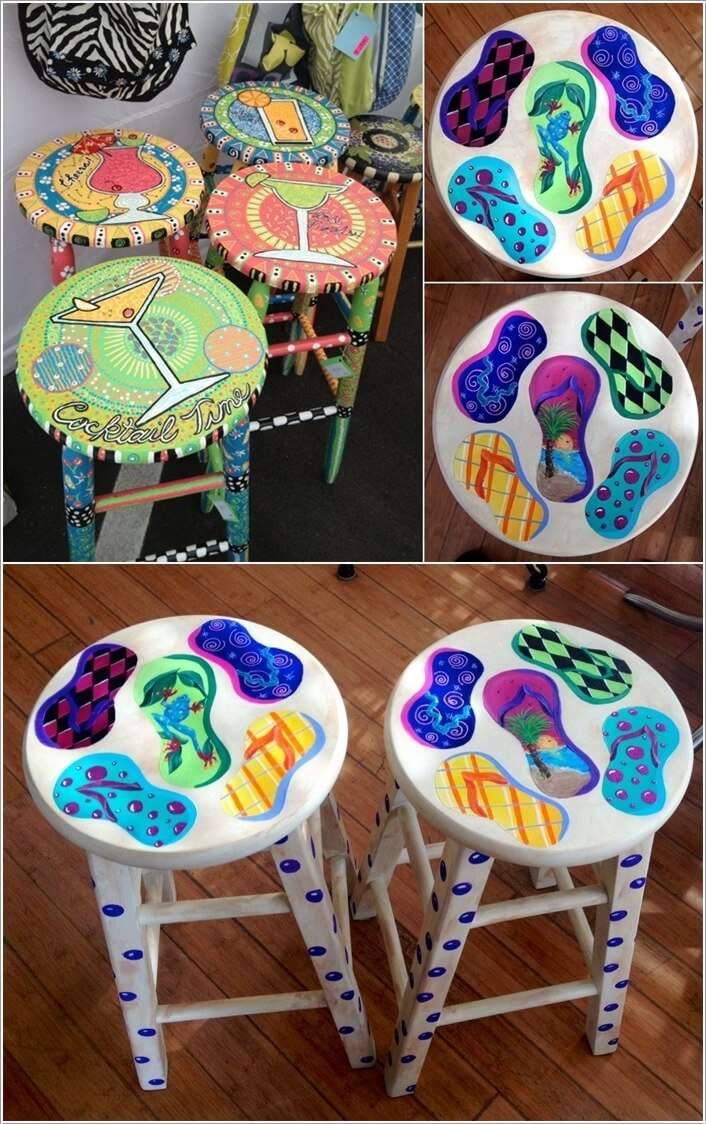 Image via: suzyssunshine , indulgy
14. Make Slipcovers for The Stools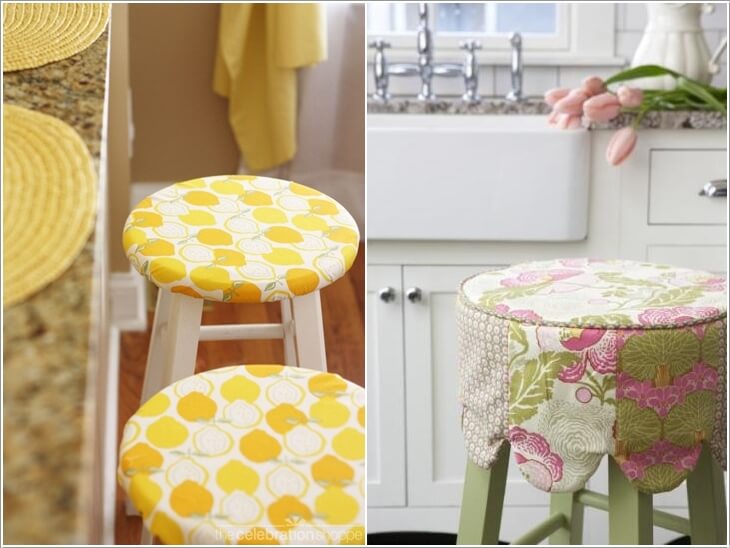 Image via: thecelebrationshoppe , livingthecountrylife
15. Give Them a Gold Dipped Paint Makeover and Place Them in Your Kitchen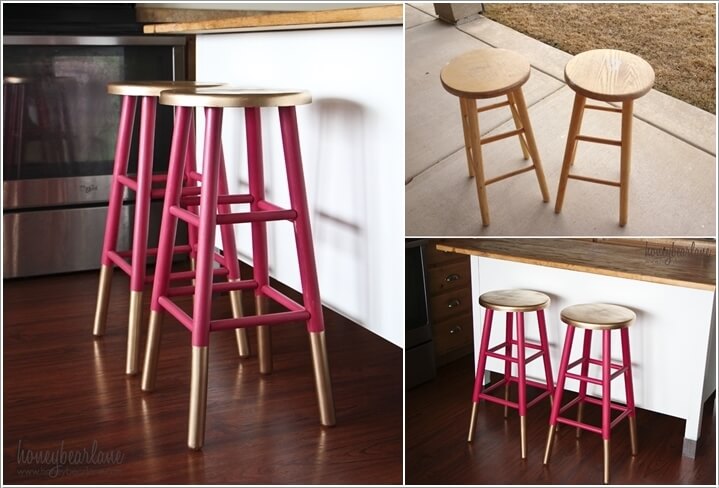 Image via: honeybearlane
The post 15 Clever Ideas to Recycle Old Bar Stools appeared first on Amazing Interior Design.
Source:: http://www.amazinginteriordesign.com/15-clever-ideas-to-recycle-old-bar-stools/