By Elise Moreau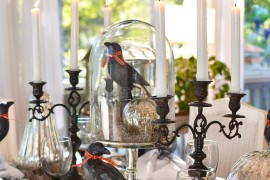 Halloween is a ton of fun for the kids, but it doesn't have to stop there! Why not throw a Halloween dinner party fit for kids, adults, or both? After all, everyone needs to eat a little something before the trick-or-treating, games, or dancing can take place. It's a great excuse to elaborate as much as you can on a stunning Halloween theme for your dinner setting, complete with a color scheme, impressive centerpieces, and matching dishes too. Here are just 20 fabulous table setting ideas that will get you into the Halloween spirit.
Traditional Black & Orange
Everyone knows black and orange is the ultimate color scheme when it comes to Halloween. This table setting from B Lovey Events is perfect for both kids and adults. Fun and not too spooky!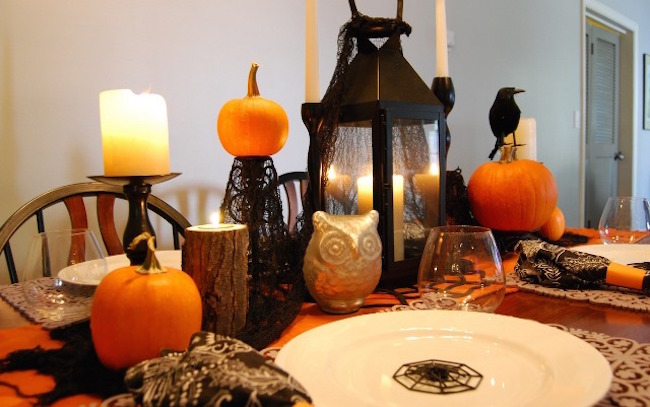 For a bit of a more grown-up style, you can still have fun with black and orange. This table setting featured on Home My Design adds some lovely orange roses as centerpieces.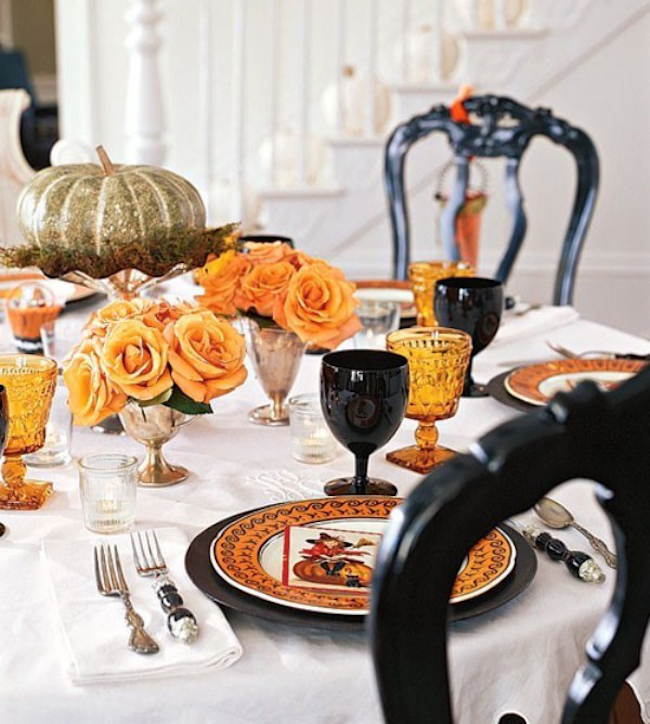 Orange can be a bit tiring on the eyes, so as an alternative you can go minimal with it — like this mostly black "ghoulish glam" table setting from Hostess with the Mostess.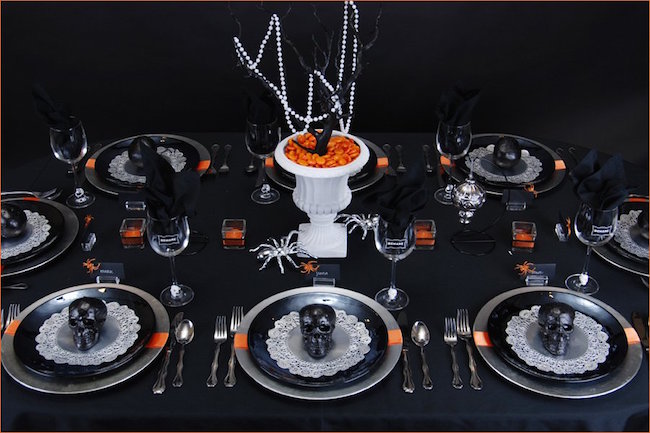 A Halloween color scheme is a good excuse to get a little glittery too. Check out those orange skulls and bones in that centerpiece from HGTV!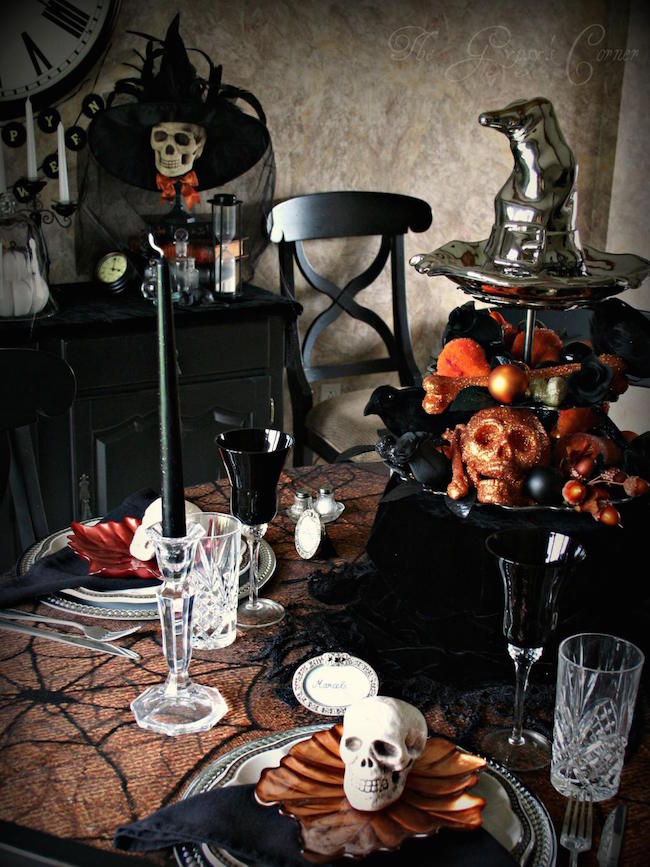 Silly Centerpieces
One of the best things about Halloween is that it doesn't always have to be about spookiness. Have a look at this adorable trick-or-treat pumpkin centerpiece and this other hilarious witch's legs alternative, both featured on Home Is Where the Boat Is.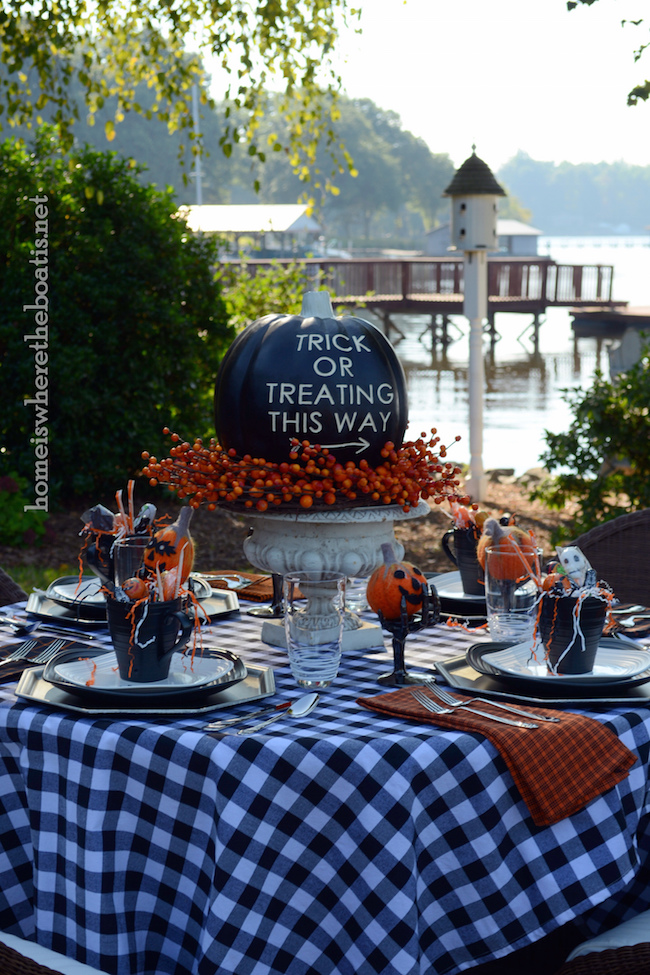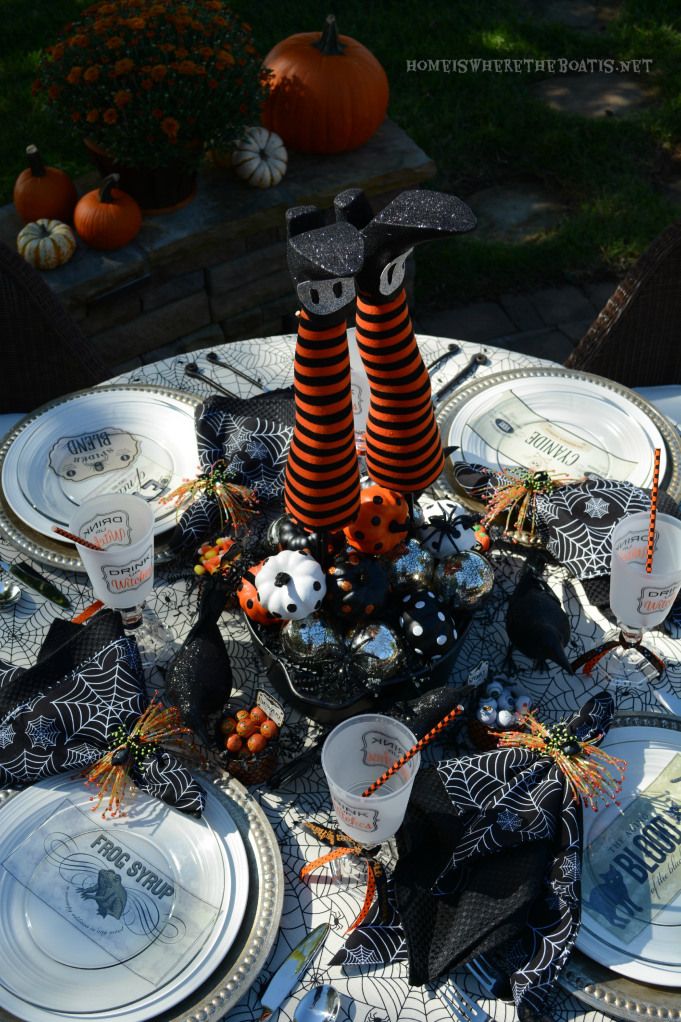 Swapping Out the Orange
Black and orange is very Halloween, but it's not the only color scheme you have to stick with! In fact, you can pair almost any other color with black for a look that still very clearly screams Halloween. Take a look at this incredibly gorgeous red and black table setting again from HGTV, which almost looks fit for a vampire party.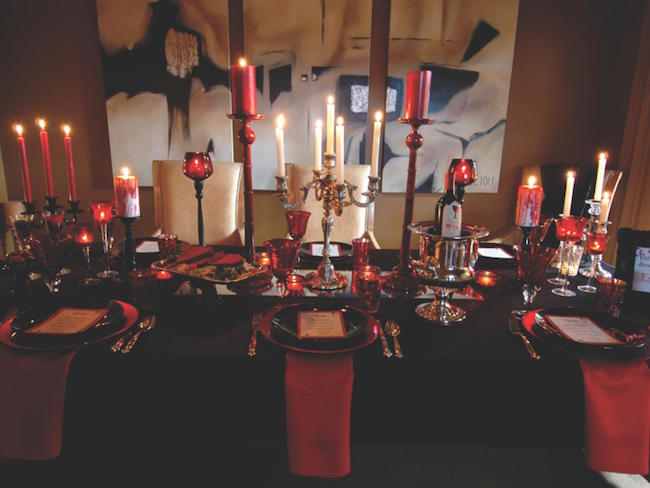 Green also looks incredibly creepy when paired with black. Here's a great example with lots of spiderwebs from Minimalisti.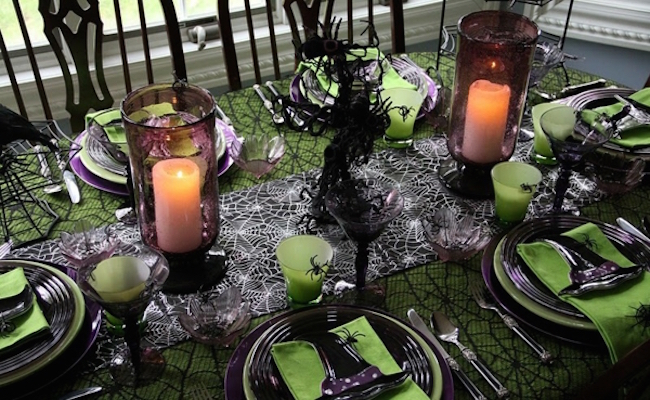 What about black and purple? Great for a witch's theme, in my opinion!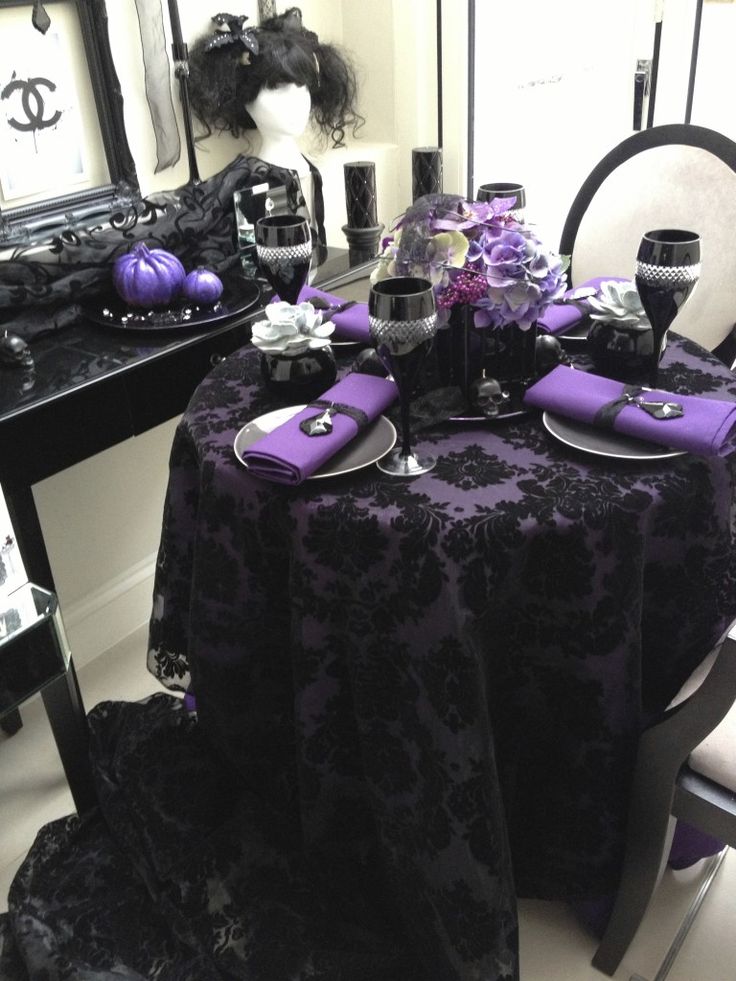 Skulls, Spiders, and Other Spooky Decor Items
Instead of going for a general Halloween look, it's always fun to get more specific with your theme by sticking to a couple of decorative items. The first table setting below makes use of skulls, eyeballs, and these black owls from HalloweenCostumes.com.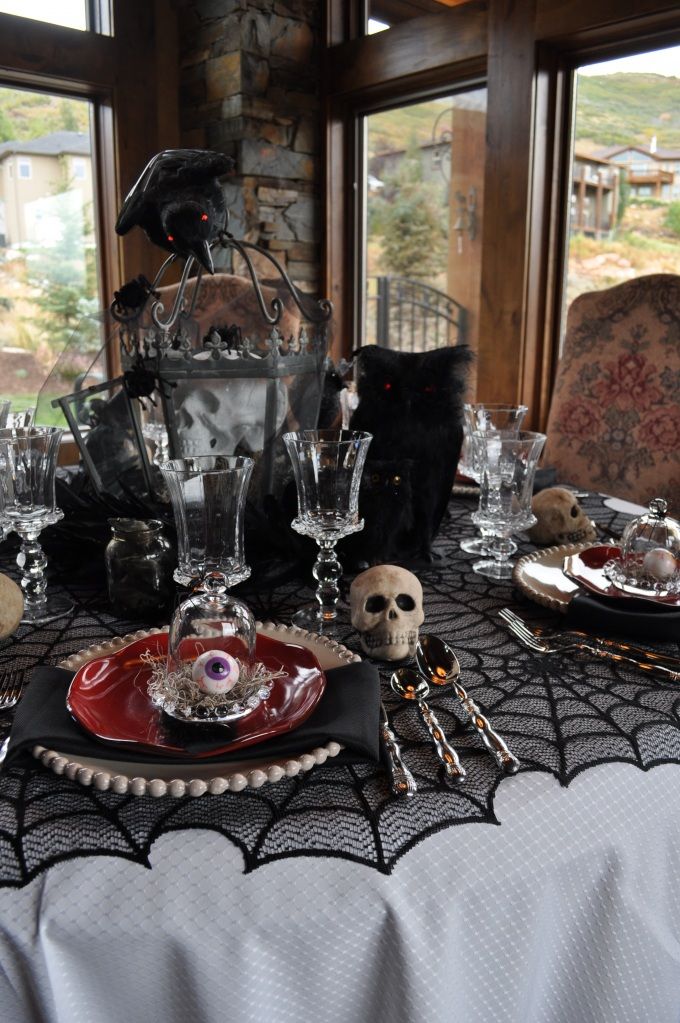 Another table setting from Hostess with the Mostess features these incredibly gorgeous skull plates — perfect for Halloween!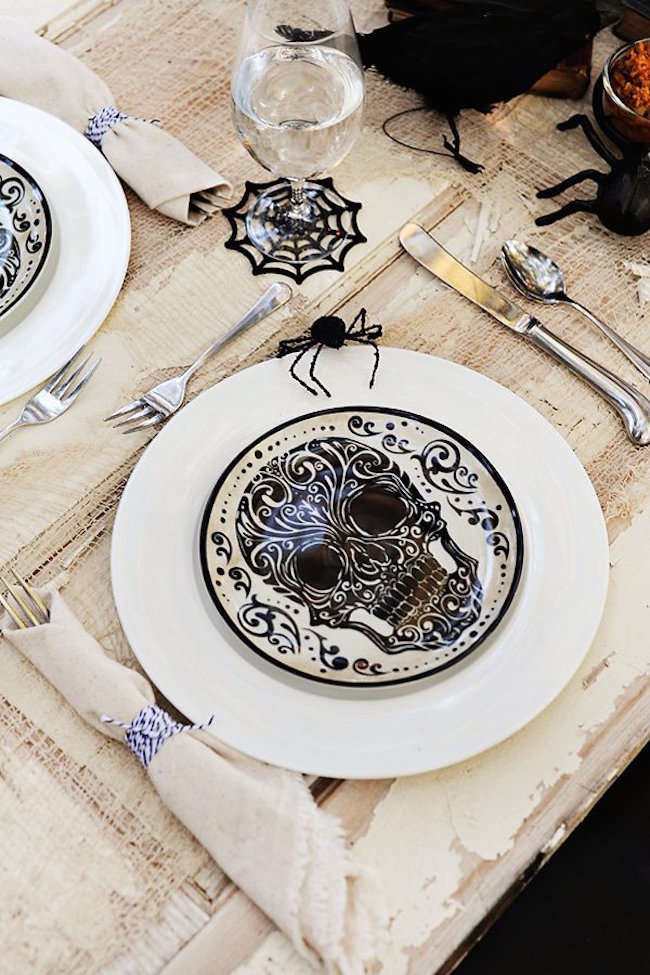 This next example from HGTV doesn't have all the dishes laid out, but it still looks spooky enough with the mummy decor in the background and spiderweb centerpiece candle holder.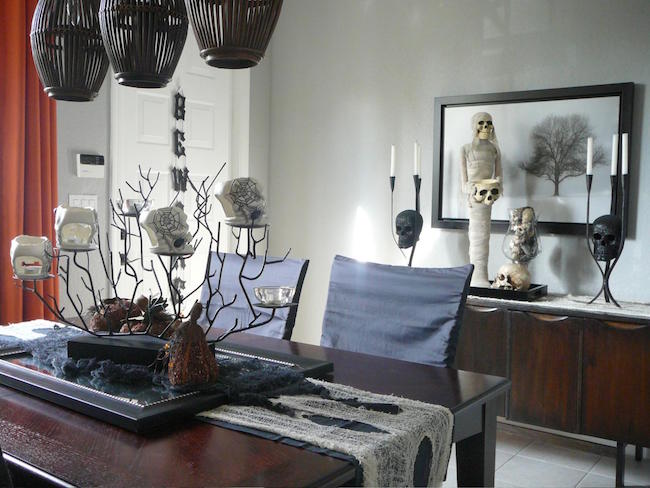 Here's one from A Perfect Setting Always that really runs with the skull theme. Those tall candlesticks really go well with it too.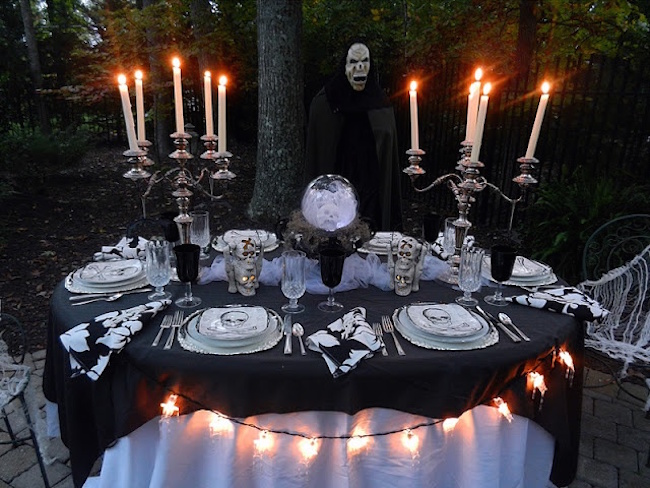 For a different take on Halloween, you could go for a mad scientist-themed table setting featuring all sorts of different jars and bottles of creepy concoctions — like this example from The Happy Heathen.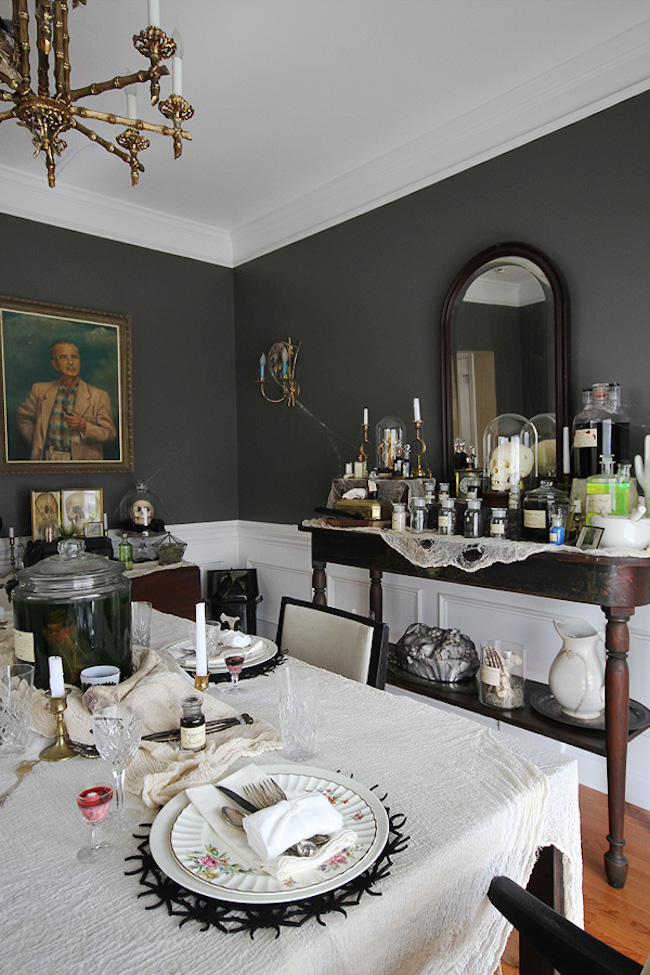 Between Naps on the Porch features a table setting that has sort of an Edgar Allan Poe theme to it, with black ravens and mercury pumpkins.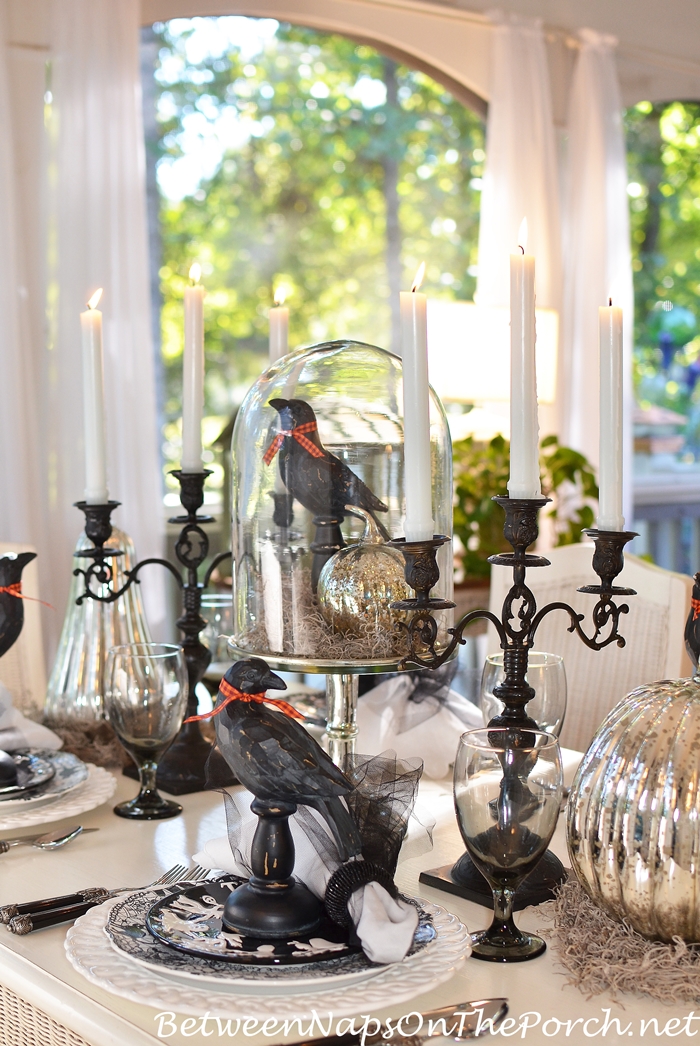 And of course, who could forget The Addams Family? What a perfect theme for a Halloween table setting, featured on Camille Styles.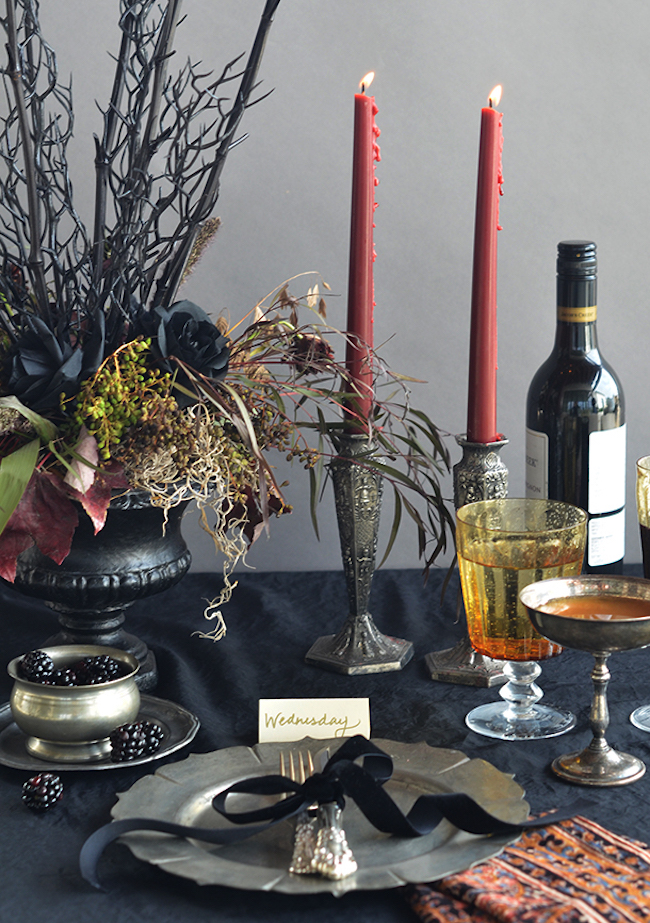 A More Elegant Halloween
Sometimes there's just nothing better than a Halloween theme that replaces all the spooky stuff with elegant style. Here's a gorgeous example from Home My Design that does without most of the typical Halloween decorations.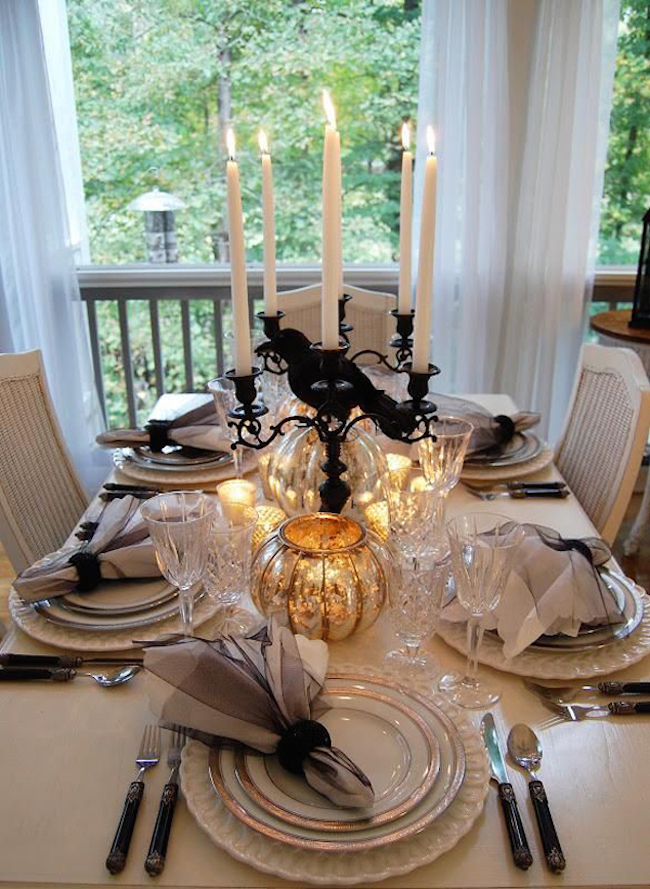 If you plan to stick with the black, why not dress it up your Halloween table setting with gold too? Here's one that includes some simple black pumpkins among the gold centerpiece items.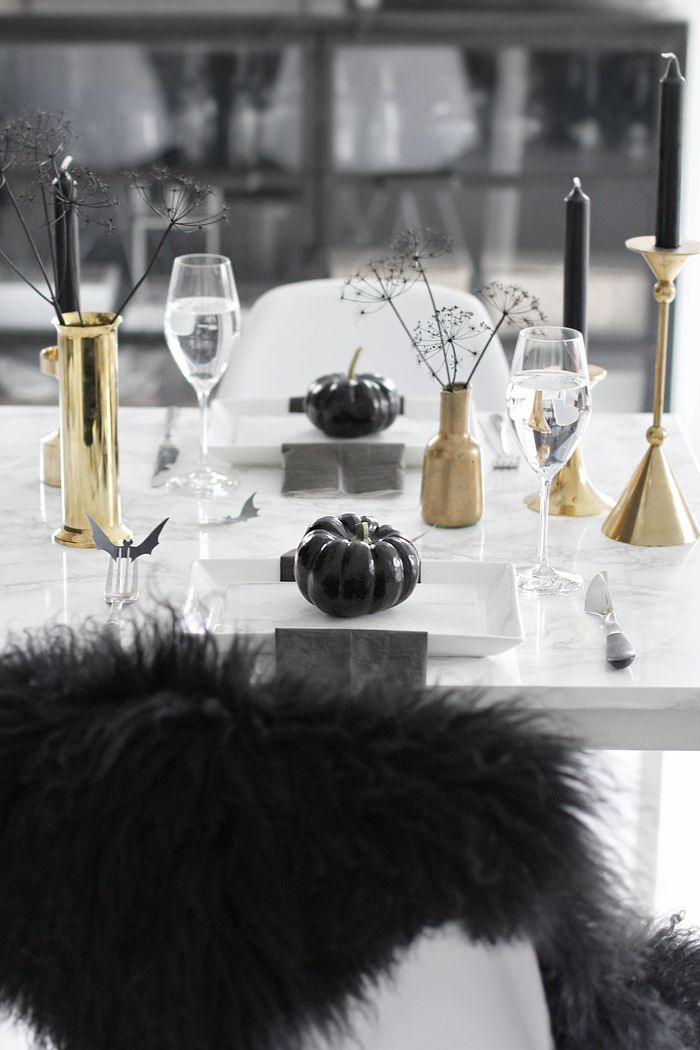 Another fabulous table setting that makes use of the black and gold color scheme comes from Anno Domini Home, which adds just a touch of spookiness with the skull plates.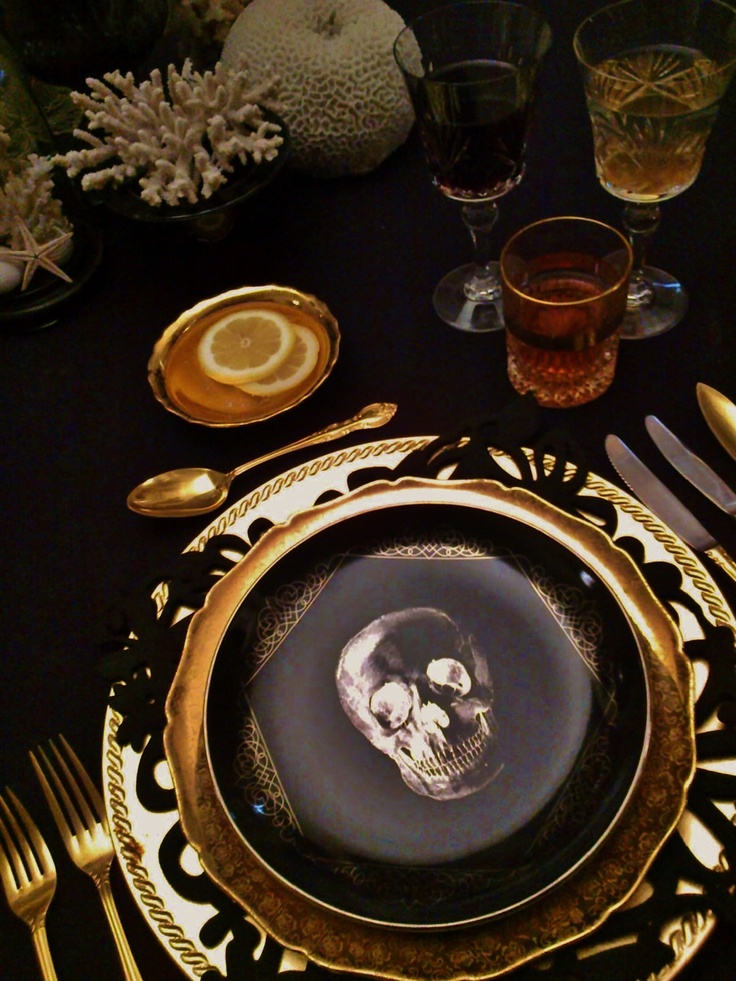 Finally, you can turn almost any regular fall-themed table setting into one fit for Halloween by keeping the pumpkins and other seasonal plant decor, but pairing it with anything and everything that's black. Take a look at this example from Old Brand New Blog.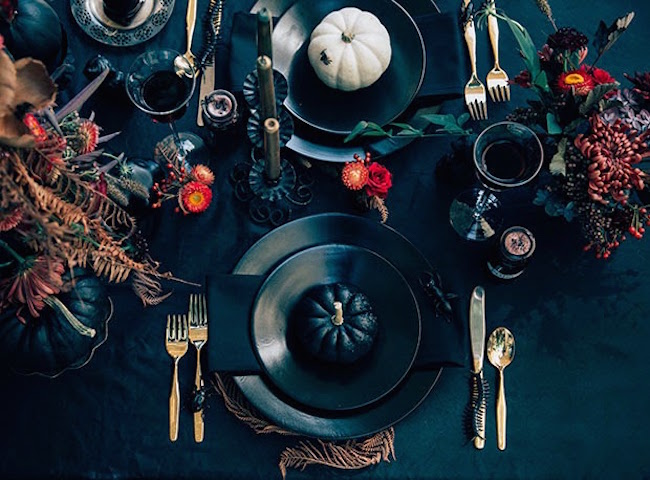 Despite not exactly being a real holiday, Halloween is still a great time to entertain. Whether you're planning a sit-down dinner or something that's more buffet-style, there are endless ways to create an incredible look that everyone will love!
You're reading 20 Halloween-Inspired Table Settings to Wow Your Dinner Party Guests, originally posted on Decoist. If you enjoyed this post, be sure to follow Decoist on Twitter, Facebook and Pinterest.
Source:: http://www.decoist.com/halloween-dinner-table-settings/