By Fiyaa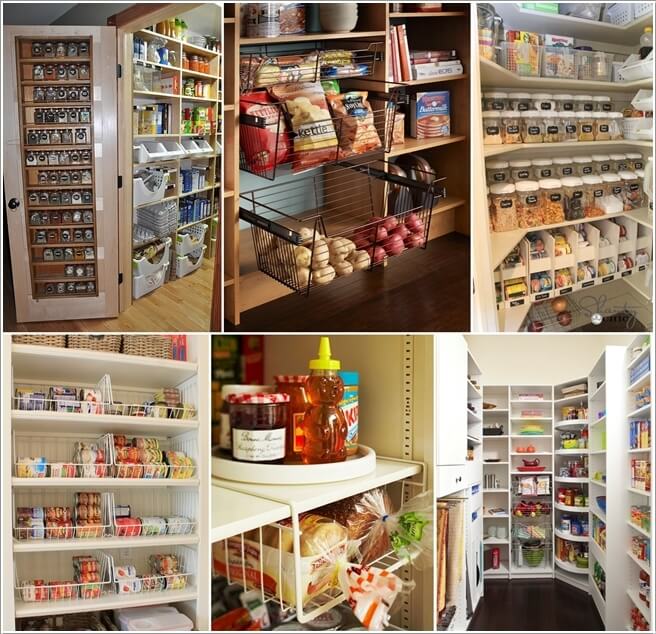 Is your pantry upside down with clutter and you are thinking to give it some organization touches so that your life can be a bit easier while preparing food in your hectic routine? If yes then by opting for some clever storage solutions you can not only make your pantry clutter free but you can also store more. So, take a look at these cool ideas below:
1. Make Use of The Space Available on The Door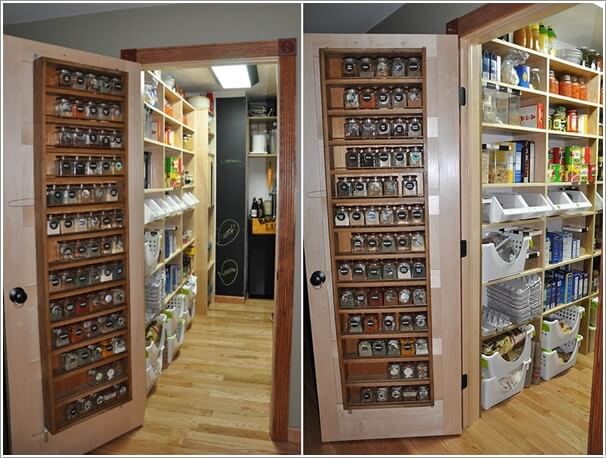 Image via: theperfectpantry
2. Install Swing-Out Shelves so That Even The Tiniest Space Cannot Go Wasted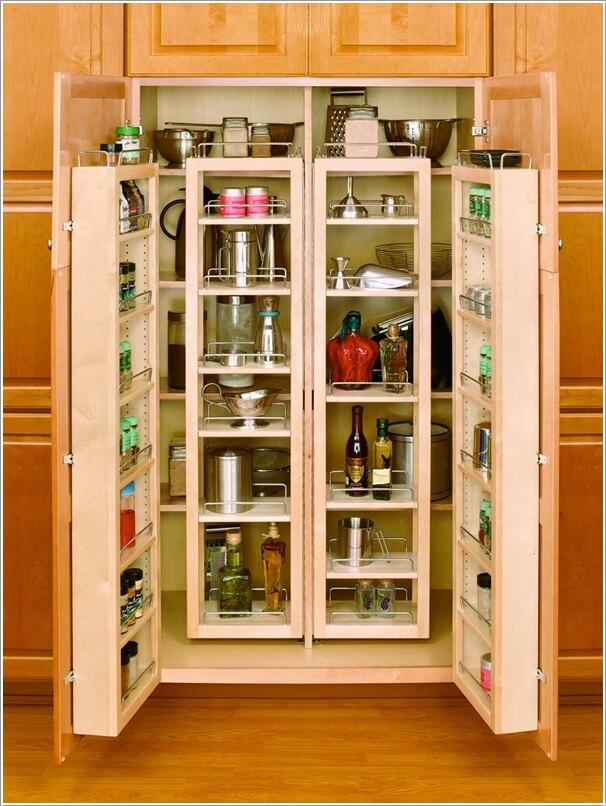 Image via: diynetwork
3. Fill Tall Shelves with Wire Drawers to Use The Vertical Space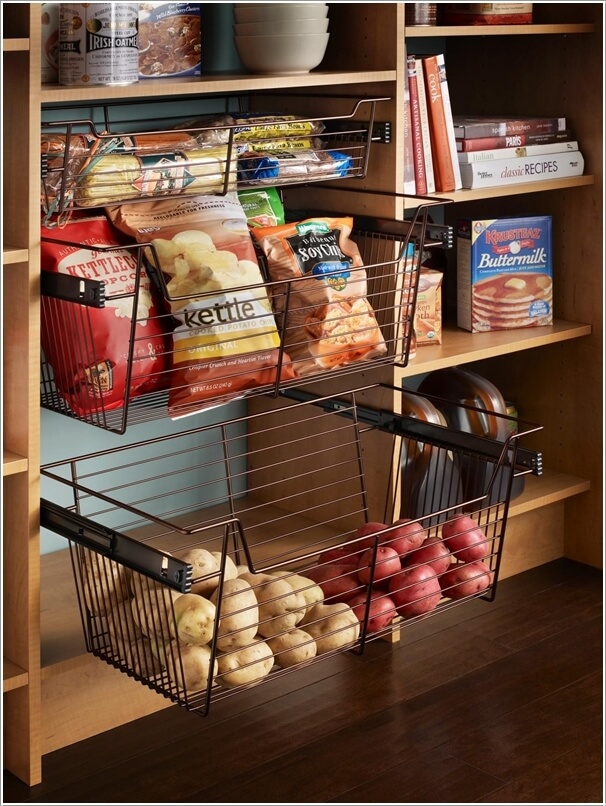 Image via: diynetwork
4. Install Lazy Susans for Easier Access of Stuff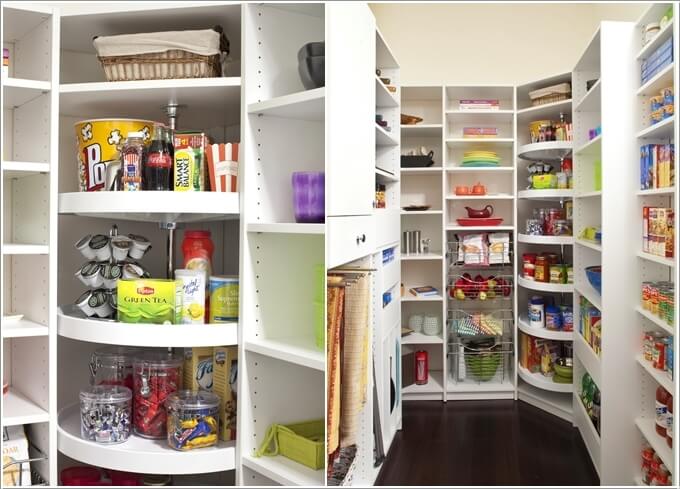 Image via: closetworksinc
5. Why To Store Only Above Shelves? Invest in Under Shelf Racks and Increase Storage Space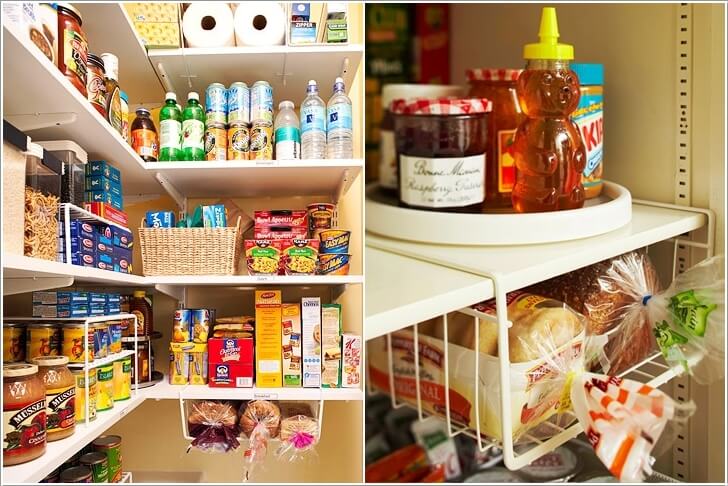 Image via: horadearrumar
6. Invest in Such Jars That Can be Tightly Packed into a Pantry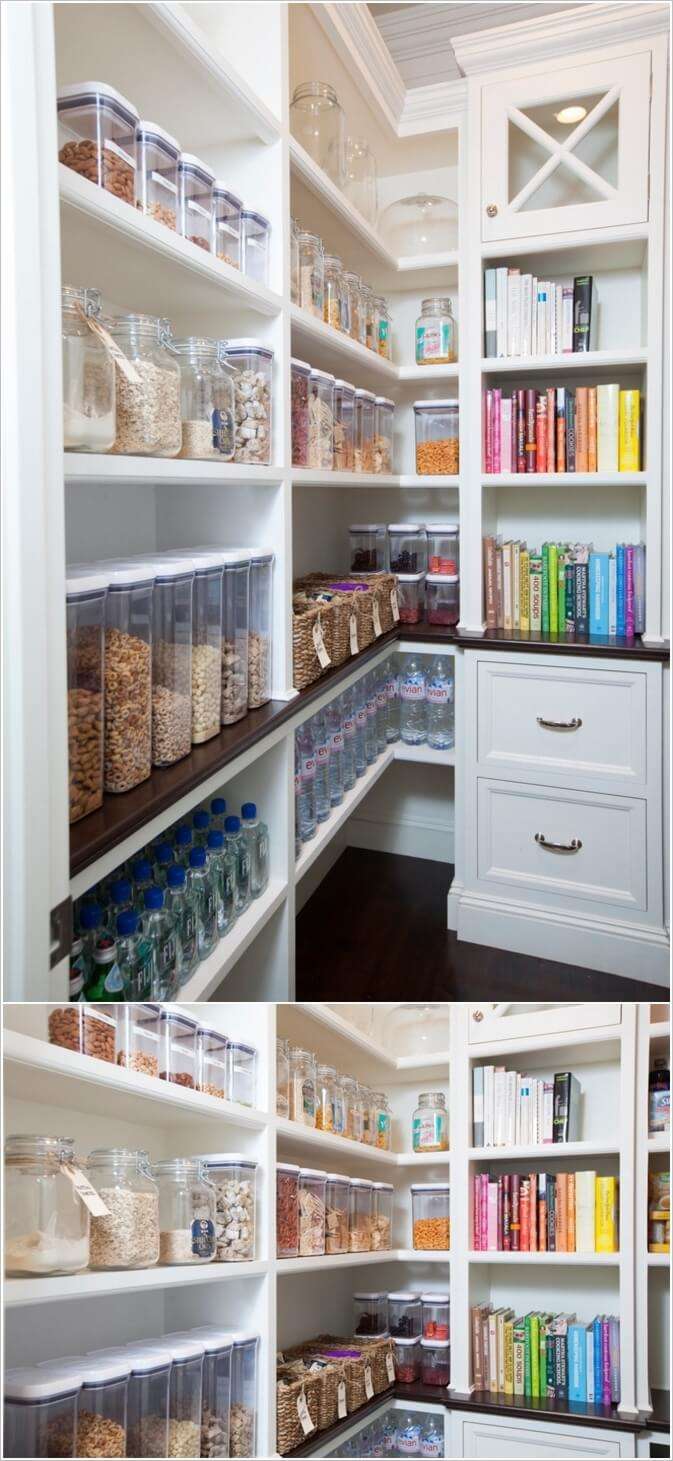 Image via: houzz
7. Save Shelf Space by Hanging Bags with Clips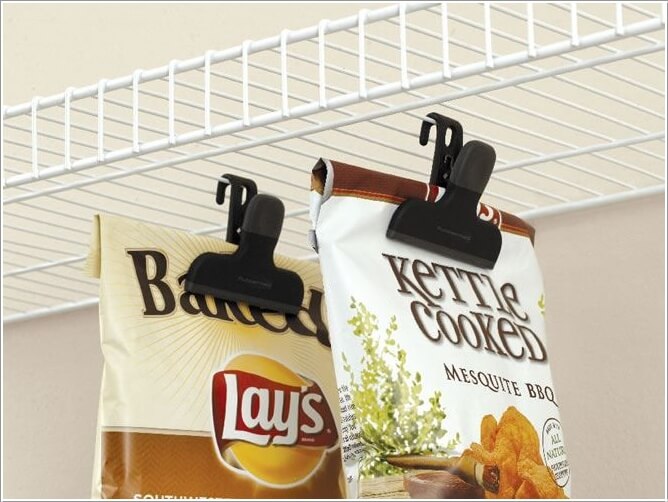 Image via: rubbermaid
8. Store Your Appliances too Inside the Pantry with a Counter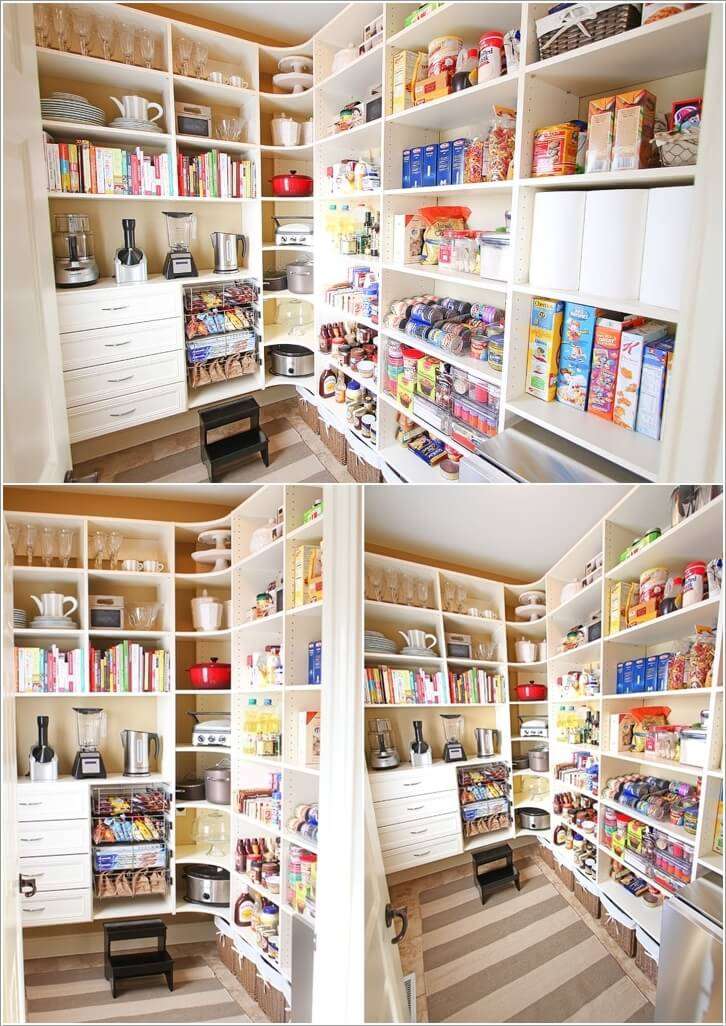 Image via: kevinandamanda
9. Build a Canned Food Organizer for Preventing Them from Cluttering The Pantry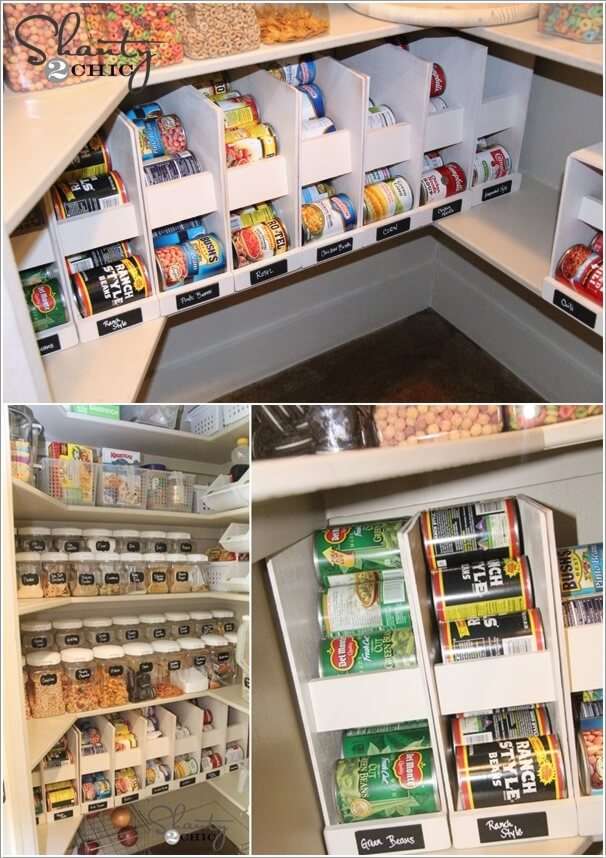 Image via: shanty2chic , shanty2chic
10. Instead of Going for One Type of Shelving Create a Mix of Shelves, Pull-Outs and Drawers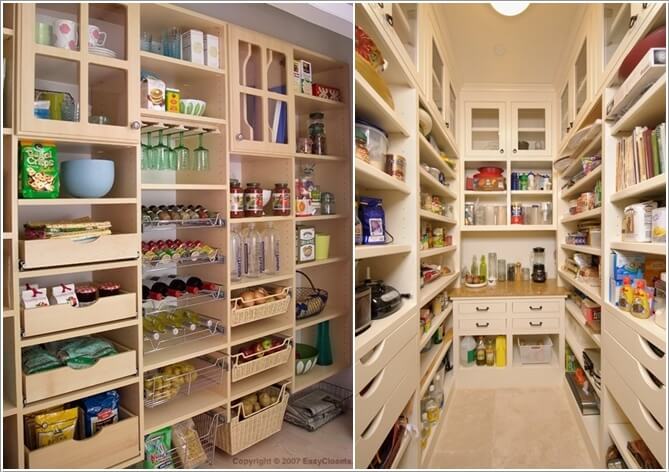 Image via: babble
11. Don't Hesitate for High Storage as It is an Unused Space You Can Easily reach Through a Ladder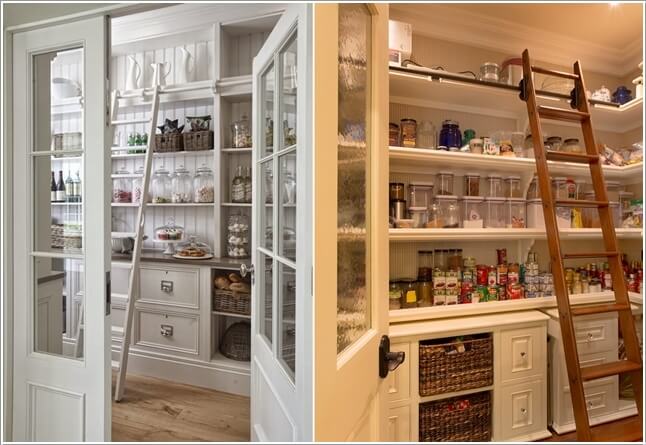 Image via: ciaonewportbeach , topinspired
12. Hang a Shoe Organizer on The Pantry Door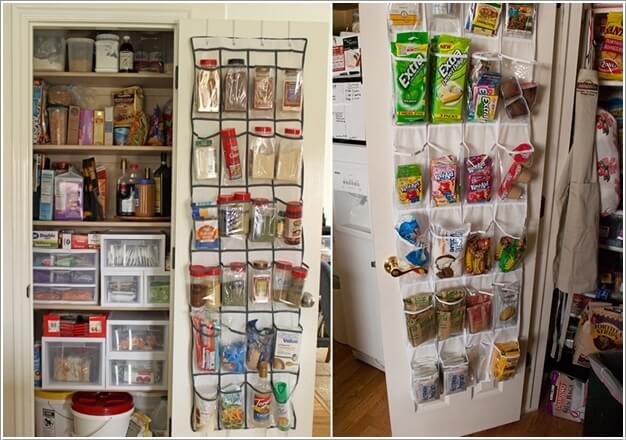 Image via: prettyprovidence , realmomkitchen
13. Create a Mix of Labeled Wicker and Wire Baskets for Easier Access of Stuff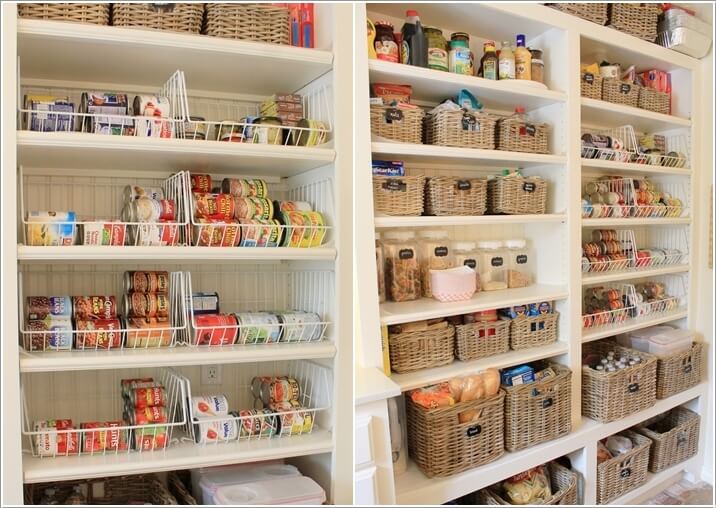 Image via: 11gables
The post 13 Cool Ideas to Store More in Your Pantry appeared first on Amazing Interior Design.
Source:: http://www.amazinginteriordesign.com/13-cool-ideas-to-store-more-in-your-pantry/