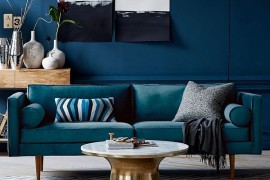 The coffee table choice that you make can make or break the look of your living room. Serving you in more ways than way, it needs to hold your drinks, those swanky magazines and a book or two and also add to the aesthetics of the living room when coupled with trendy accessories. Obviously, they come in endless shapes, sizes and hues and you can even customize them to suit the specific needs of your home. Recent design trends have seen a spurt in popularity of metallic accents and bringing this to the world of coffee tables are those sparkling delights in gold!
Gold coffee tables can vary from those with a gorgeously polished brass to the ones that actually come with a gold leaf finish. Depending on the style of your living room, the amount of sparkle that you love and the ergonomic void it needs to fill in the room, you can choose a dazzling statement piece. The 50 radiant inspirations that we have put together should surely tempt you to add some golden glitz to your living space and beyond!
1. Creative, Contemporary Sparkle
Why pick just one coffee table when you can two, three or even four more convenient alternatives in its place? Surprised? The trend of using smaller cocktail tables and side tables by clubbing two or more together is one that is quickly catching on. It is a look that works beautifully with golden pieces that seem to instantly infuse an air of luxury and sophistication. The likes of Gold Teardrop coffee table by Jonathan Adler is one of the many choices out there that perfectly captures this hip, classy style statement.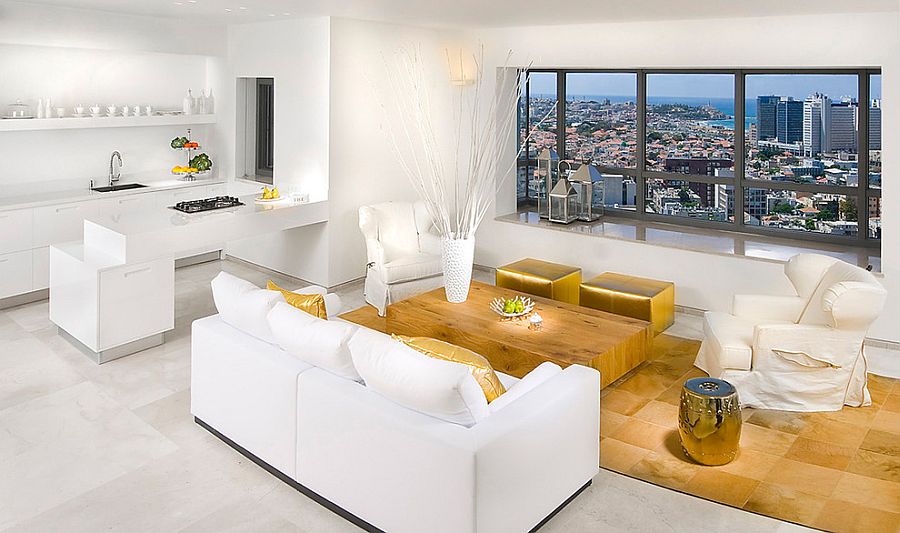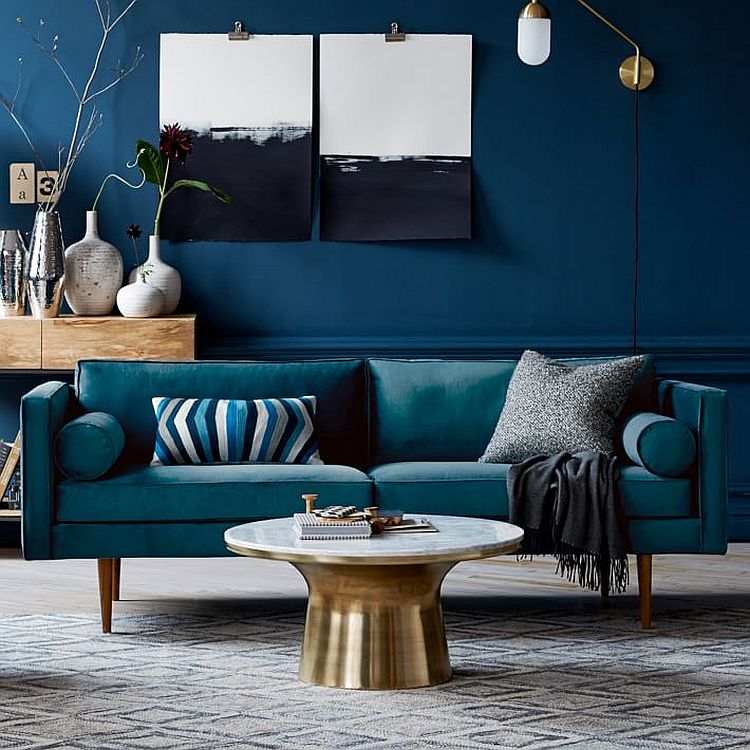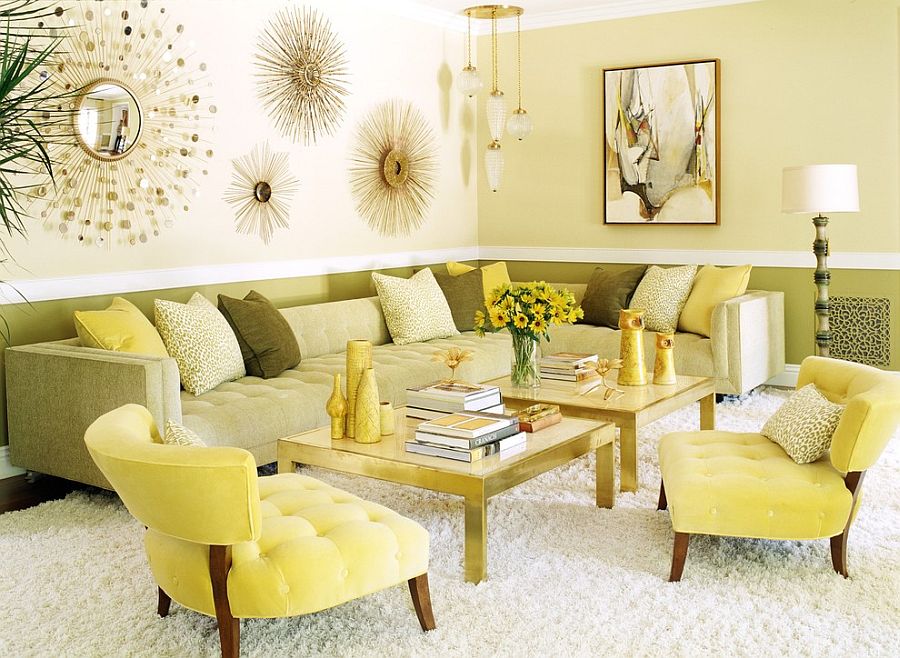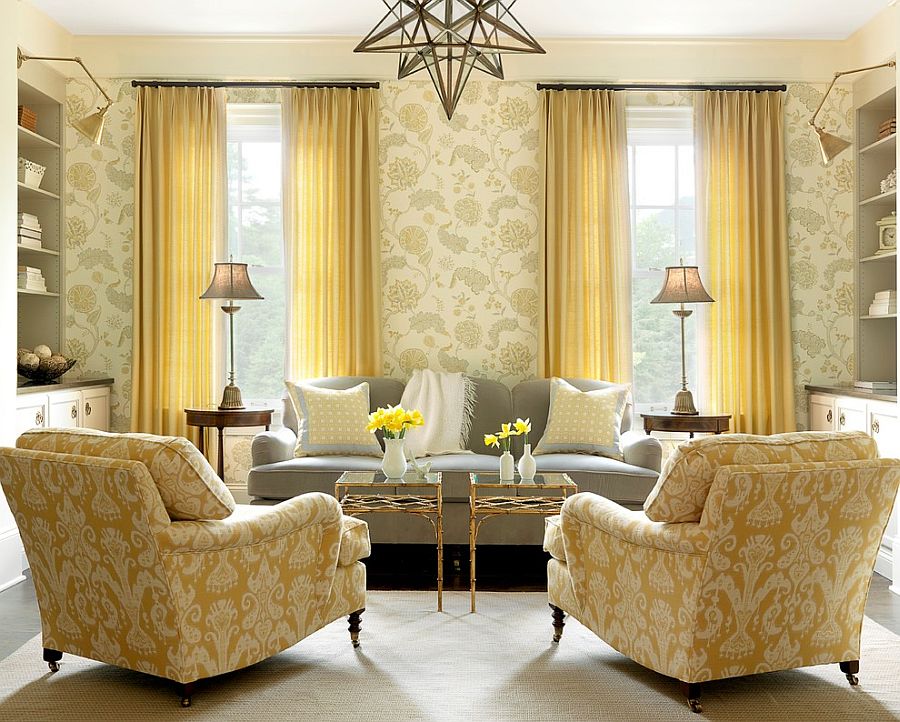 Not very keen on putting together 3 or 4 smaller coffee tables together in the heart of the room? Fair enough, since not all of us have the space to spare and the cash to splurge. Instead you can invest in a captivating lone centerpiece like the Marble-Topped Pedestal Coffee Table from West Elm. It is simple, minimal and yet carries with it a timeless Midcentury modern appeal that is undeniably appealing.
2. Curvy Coffee Tables
Bored with the clean straight lines that dominate your living room? In the world of contemporary design, the presence of a few flowing curves is an absolute must as it breaks the visual monotony and brings excitement to the space. So, why not turn to the coffee table to achieve this look? Gorgeous gold leaf-finished, round coffee tables are not too hard to find and each one of them brings something unique to the table. Whether you prefer a glass top or a more affluent marble top look, the choices are clearly abundant.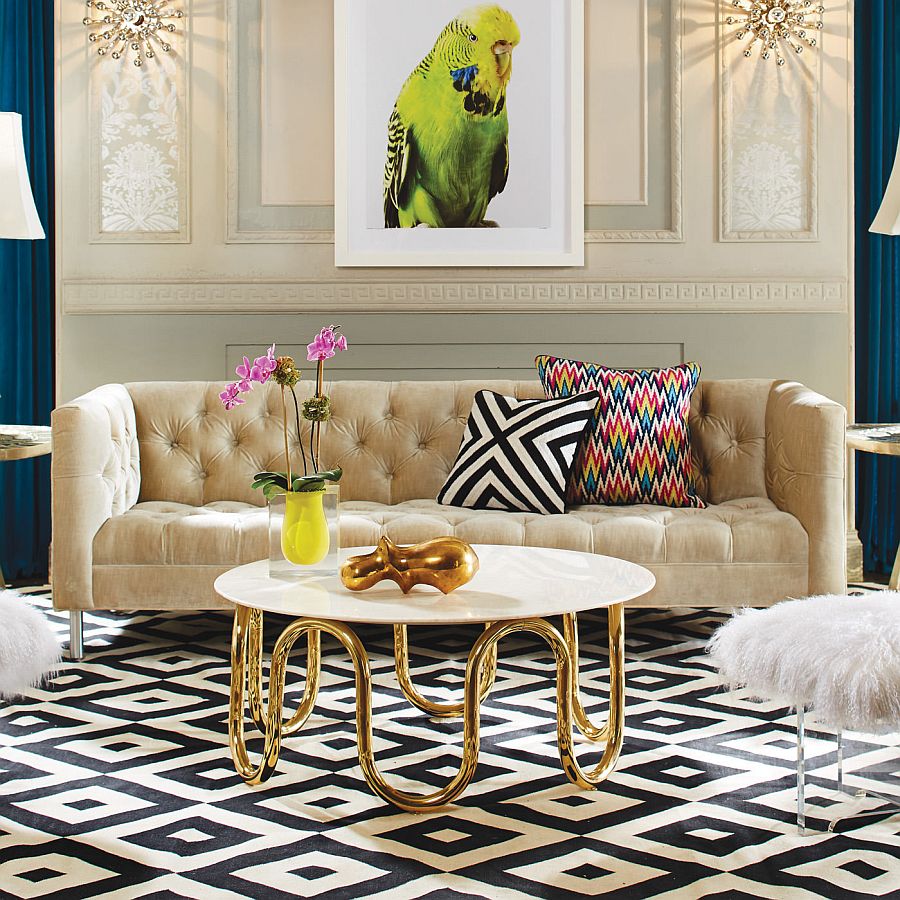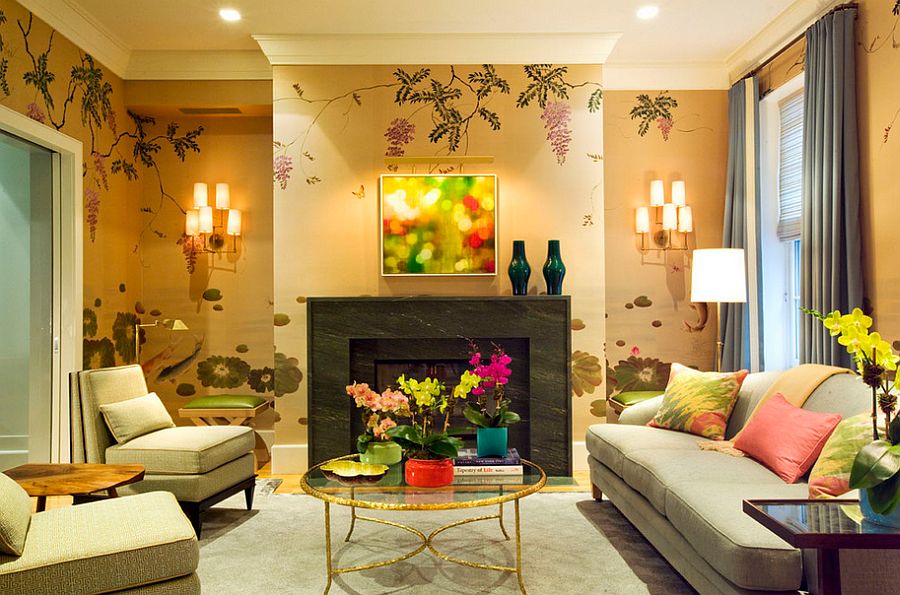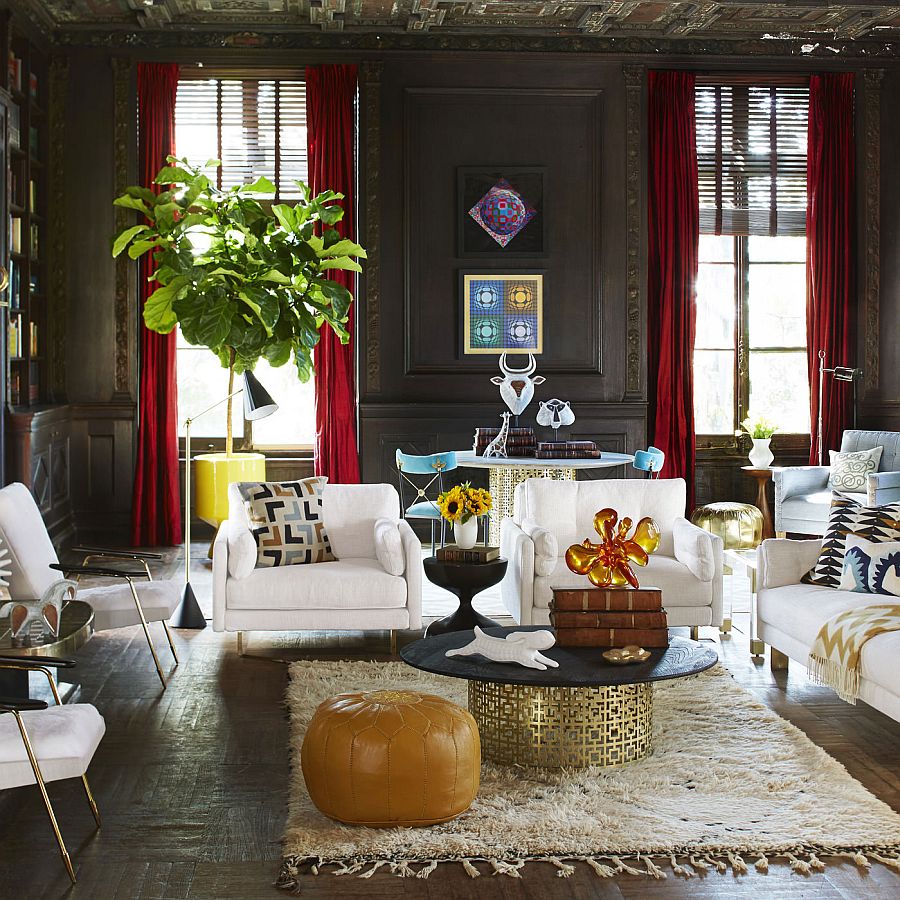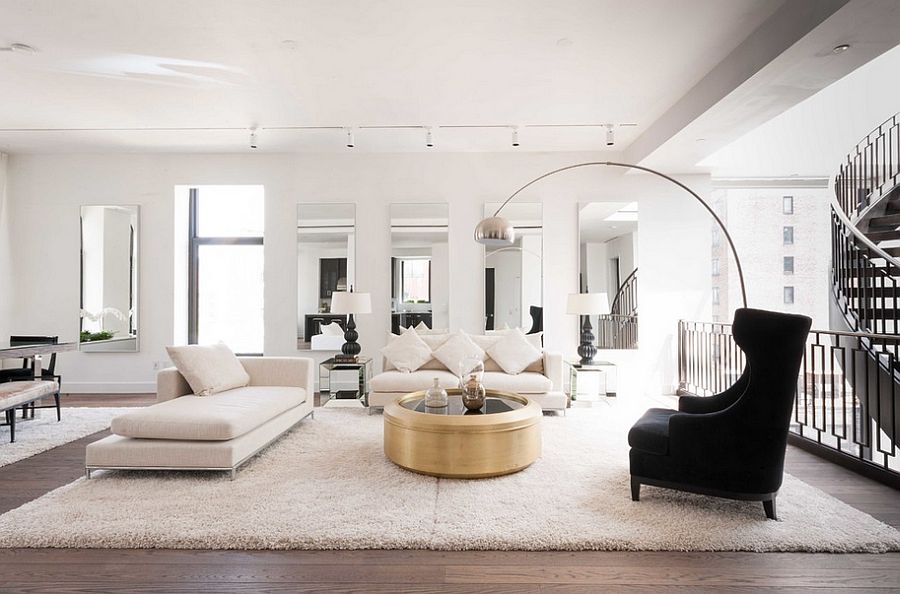 Not every design aficionado will be happy with a simple round coffee table radiating golden hue and that is why we have stunning choices like the Scalinatella Cocktail Table that offer curves in a very different way! Look to the base of your coffee table to provide a more sculptural choice, when you are out searching for that perfect golden piece.
3. Timeless Golden Affluence!
Man's love with gold is nothing new. It is the reason for countless wars through history and is a love that has withstood the test of time. There is little wonder then that the kings and emperors of the past (and a few of the present) actually filled their homes with decor clad in actual gold. Cheaper modern alternatives offer gold-plated design that capture this timeless look with intricate details, carvings and at times an antique finish that allows the coffee table to age elegantly. If you are shooting for a British Colonial, Victorian, Spanish Colonial, vintage or eclectic look then these might be just the thing for you.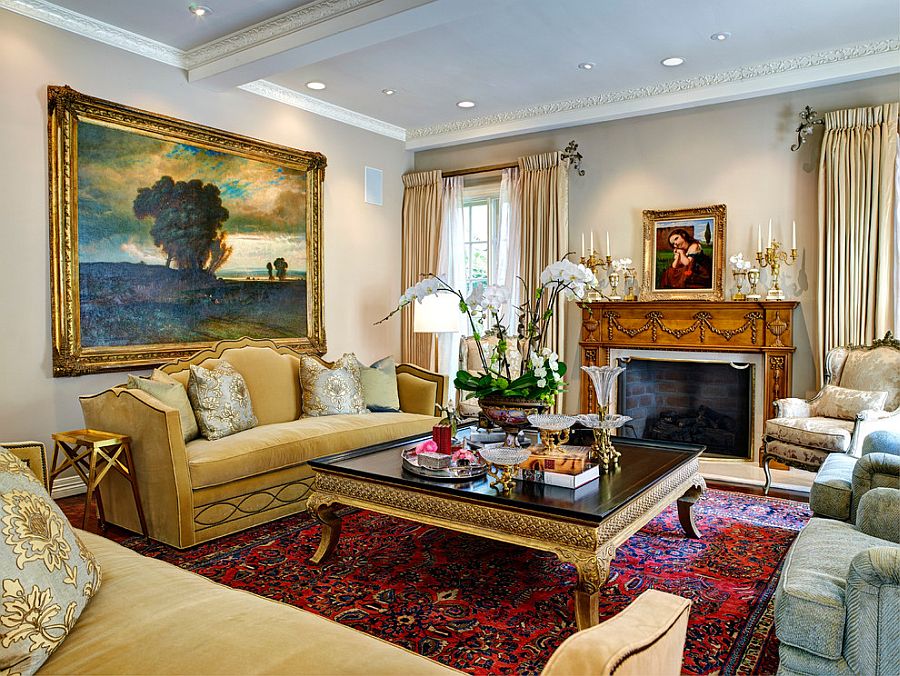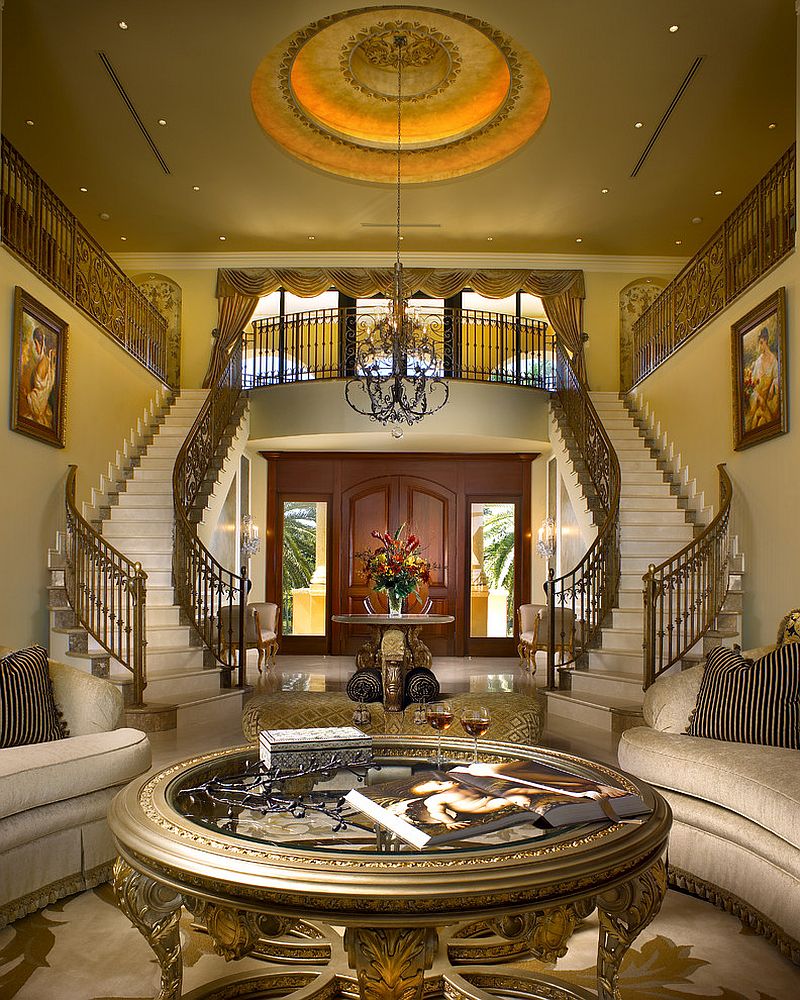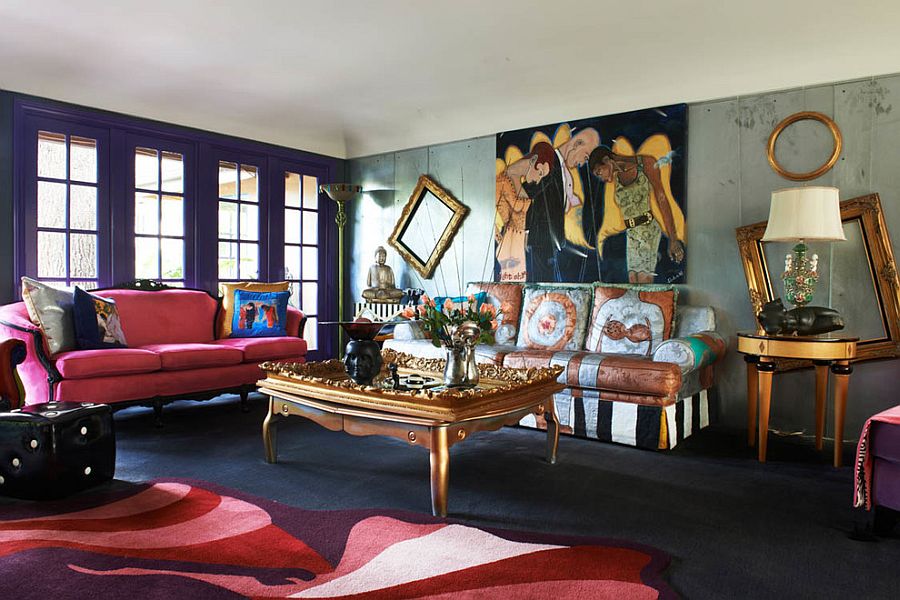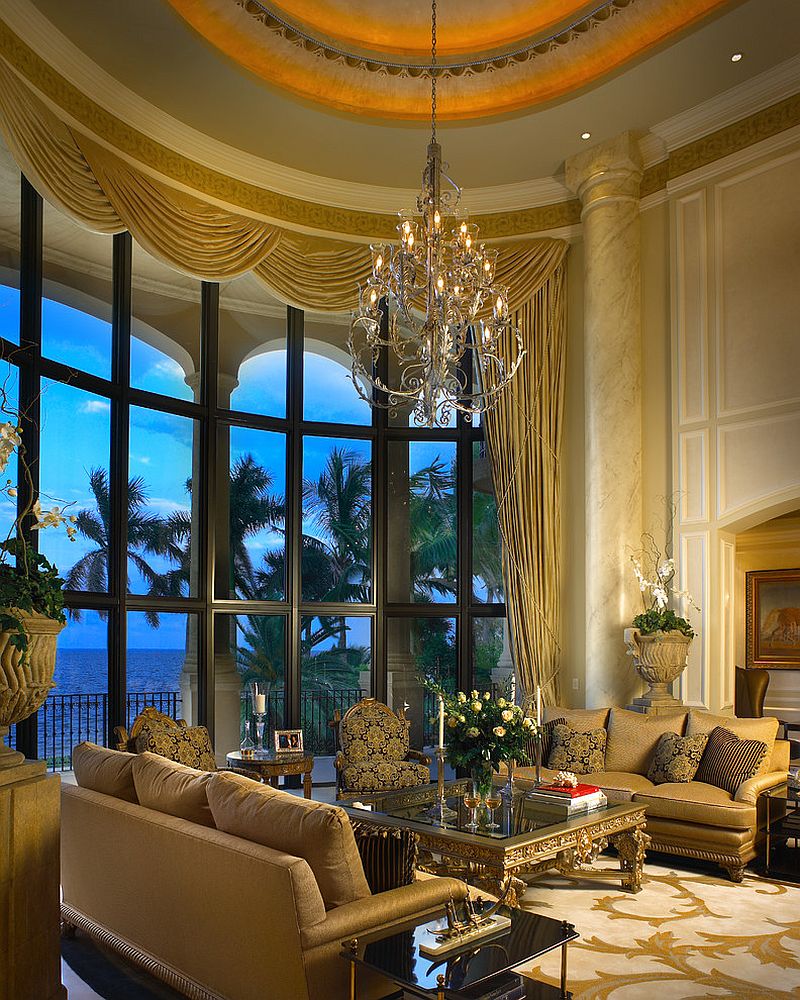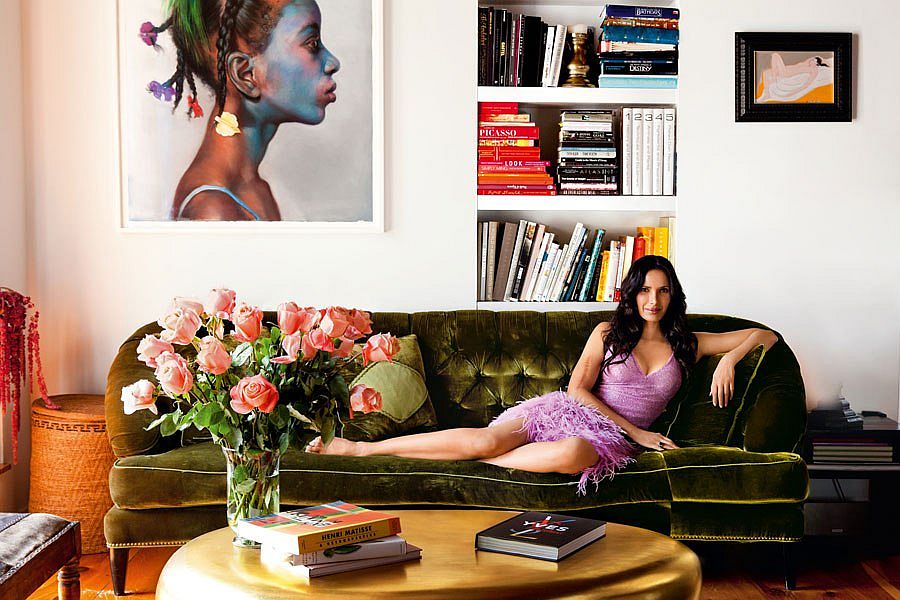 Even contemporary homeowners can conjure up a timeless look with golden sheen without actually compromising on the style. While this look might not feature ornate patterns, it can take simple contemporary decor and give it a golden aura. The lovely Riverstone Tables in gold epitomize this approach to refreshingly innovative living room design.
4. Subtlety meets Sparkle
Some homeowners adore the warmth of the yellow metal, but shy away from using it as they feel that it is a touch too loud visually because of all that shine. There is a perfectly acceptable middle ground here as you can opt for coffee tables clad in brass that come with a matte finish. They will still give the room a cozy, inviting ambiance without going overboard. If you have your heart still set on a coffee table with gold-leaf finish, then think of those with a super-sleek and wiry base, which cuts back the amount of sheen on offer.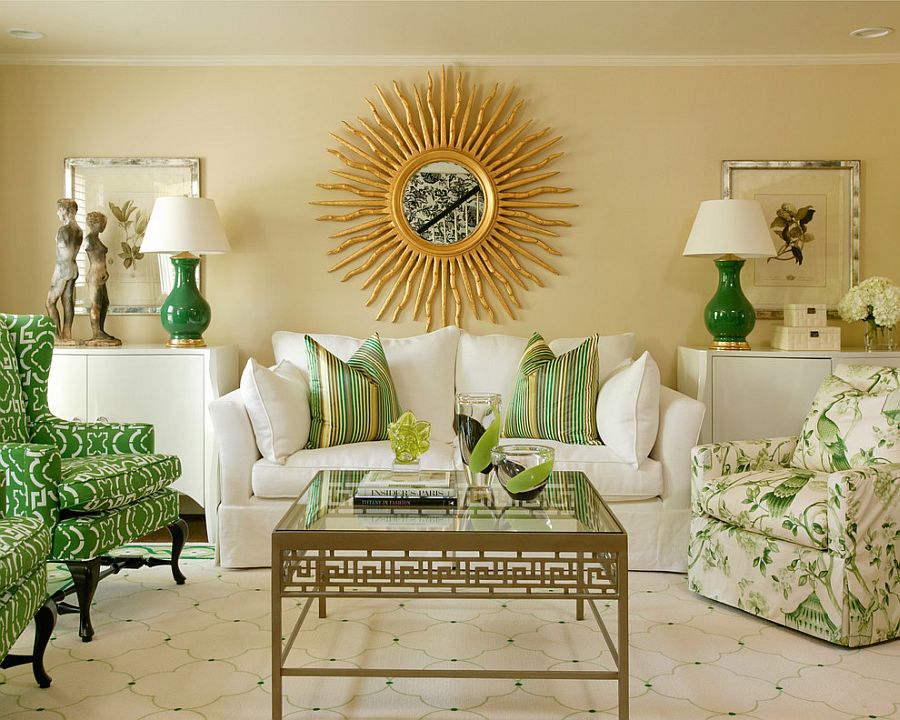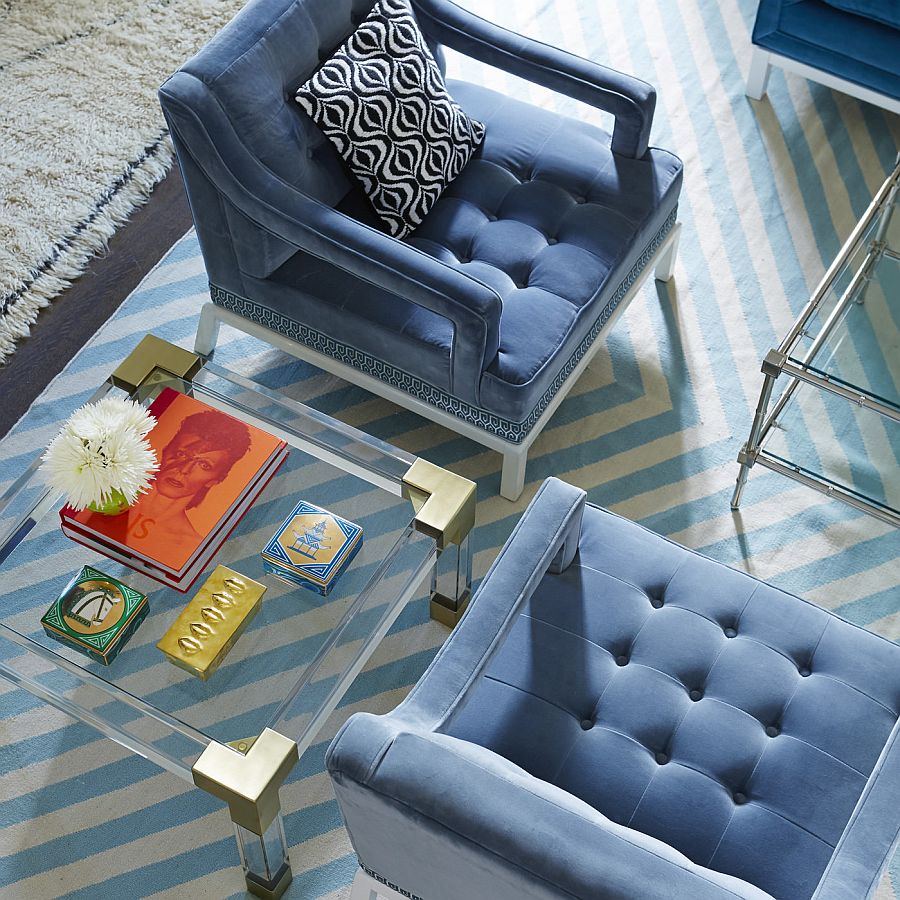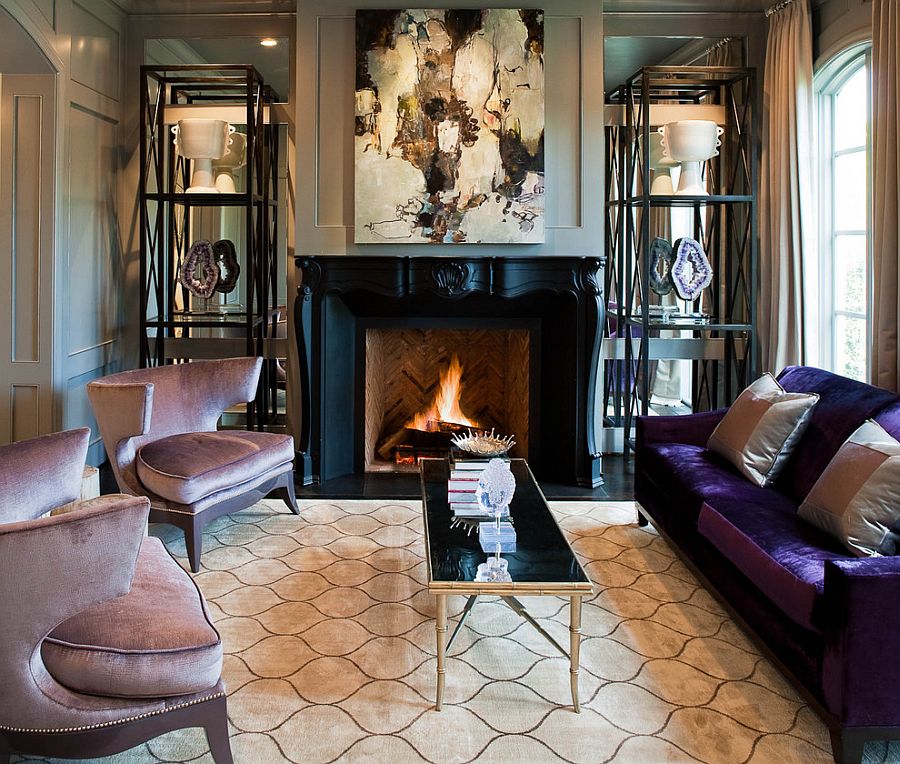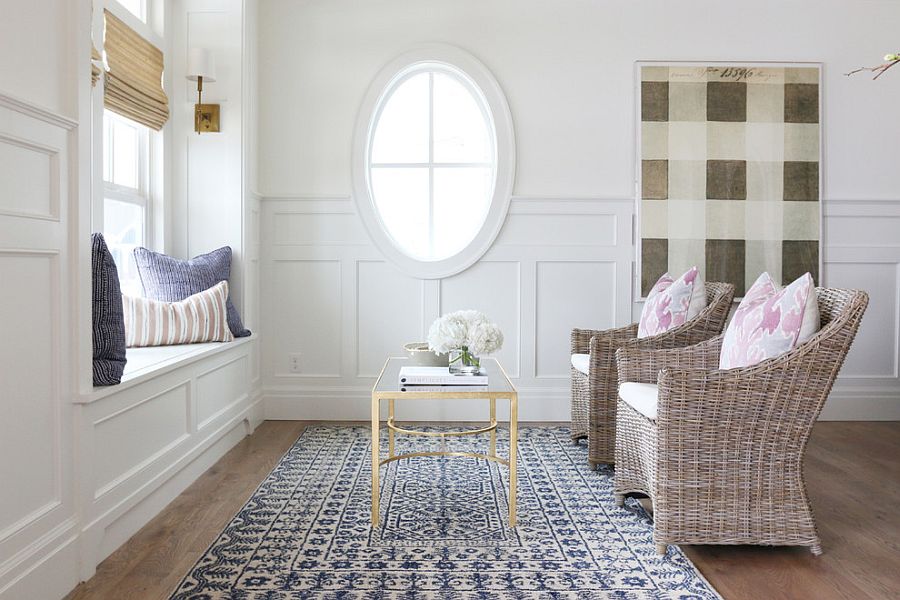 5. Unique Coffee Tables in Gold
From tree trunks in gold finish to eclectic pieces that defy geometry and define personal style; getting that unique coffee table in gold is well worth the time and dough. Getting one of these inimitable pieces should be as much about reflecting your personality and taste as it is about the style of the room and the glam infusion that it needs. Maybe there is an old trunk in the attic or an existing coffee table that can be transformed with a golden cloak, instead of splurging on an entirely new piece. With adaptive reuse of materials catching on, there is no reason why you cannot come up with the design of your custom coffee table in gold.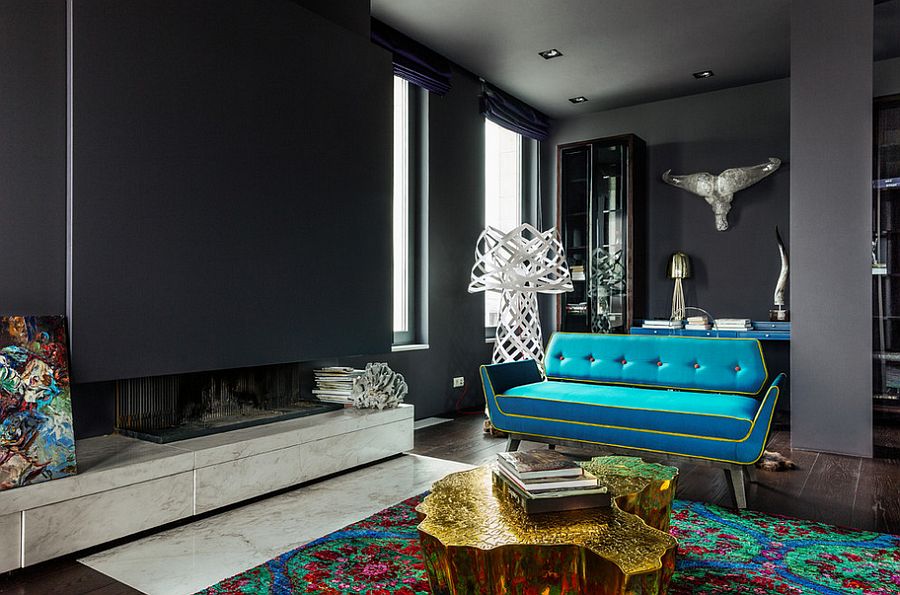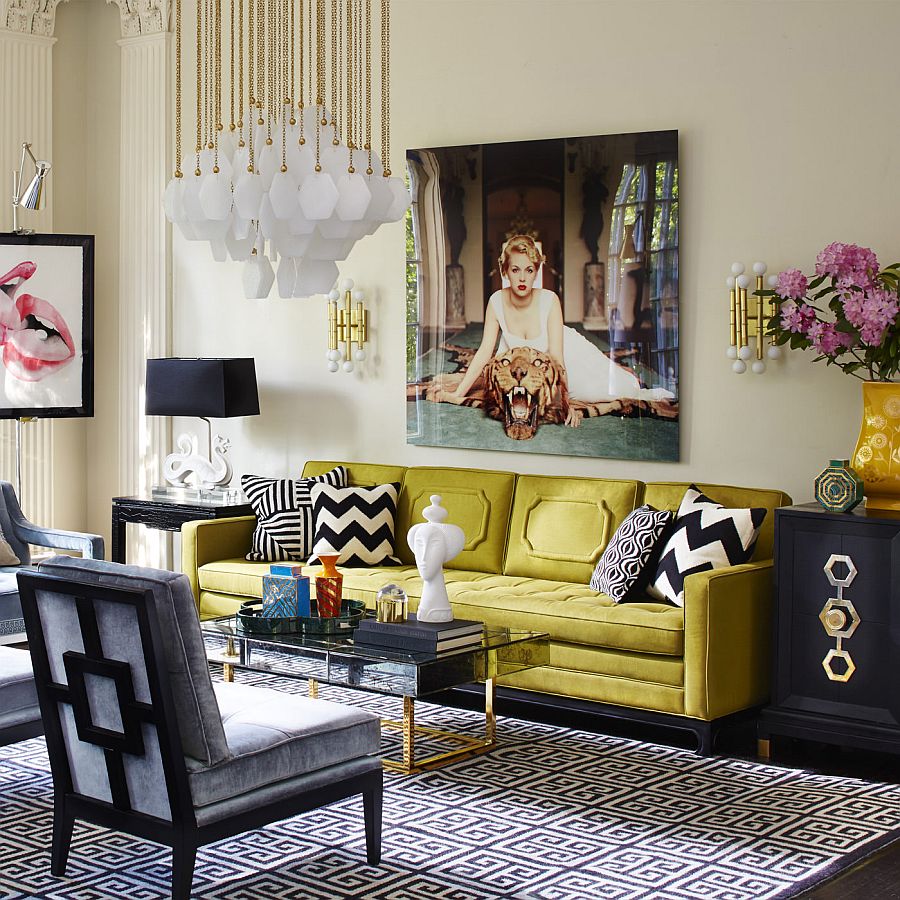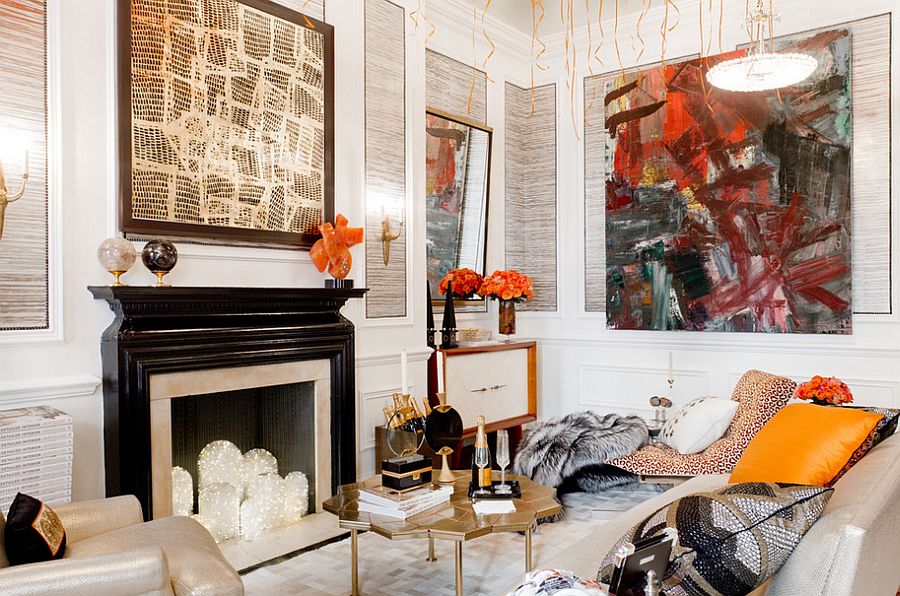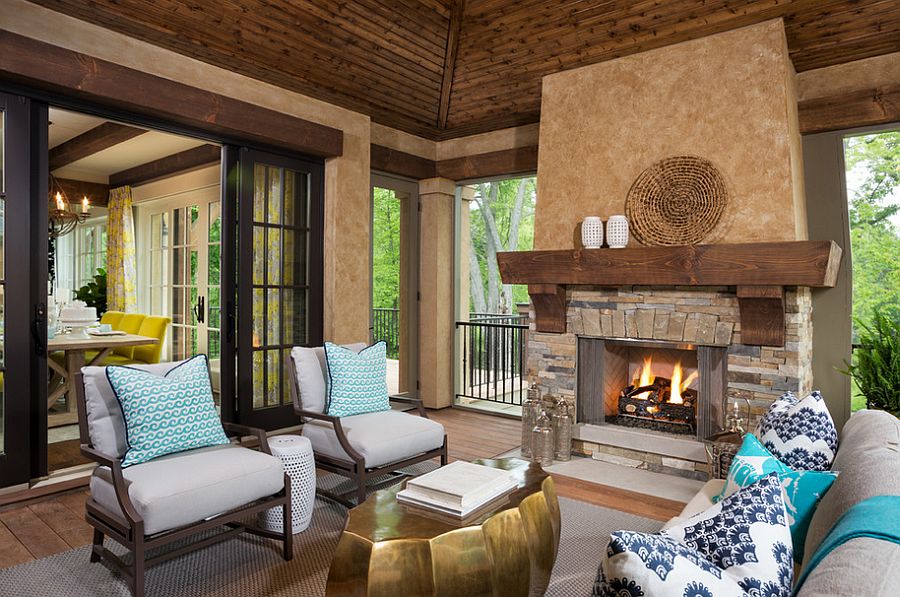 Is gold not your thing? Then checkout these 50 Tufted and Upholstered Coffee Tables for chic and trendy alternatives!
You're reading 50 Fabulous Coffee Tables that Usher in a Golden Glint, originally posted on Decoist. If you enjoyed this post, be sure to follow Decoist on Twitter, Facebook and Pinterest.
Source:: http://www.decoist.com/2015-08-14/gold-coffee-tables/